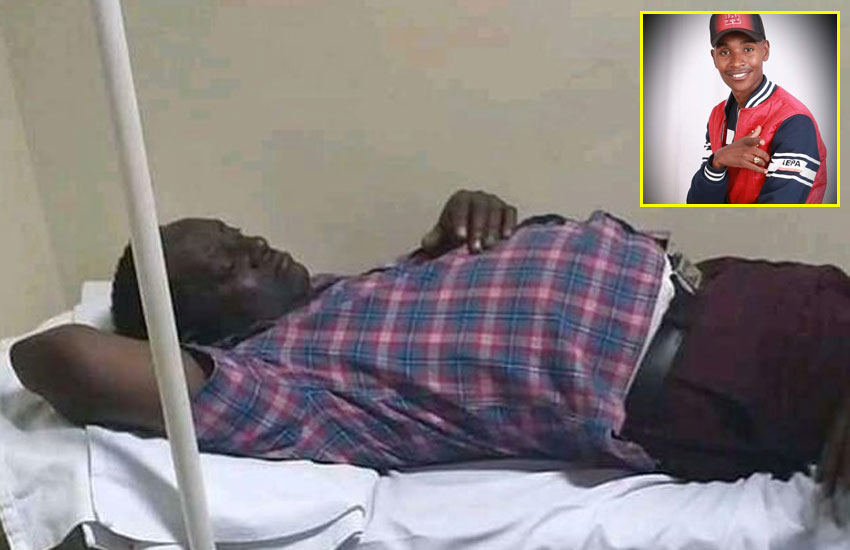 Benga star Kamande Wa Kioi is faring well after he was involved in an accident on Thursday evening in Nairobi's Githurai area.
This is according to fast-rising Kikuyu musician Samuel Muchoki better known as Samidoh who was at one time under the tutelage of Kamande wa Kioi.
Speaking to SDE, Samidoh explained that Kioi was travelling from Kasarani to Kahawa West when his car collided with a bus just as he cruised past Millennium.
Sammidoh narrated that he was coincidentally in the vicinity where the accident occurred and found a visibly shaken Kioi standing beside his mangled car.
"I was from Kasarani, I had a meeting there," narrated Samidoh.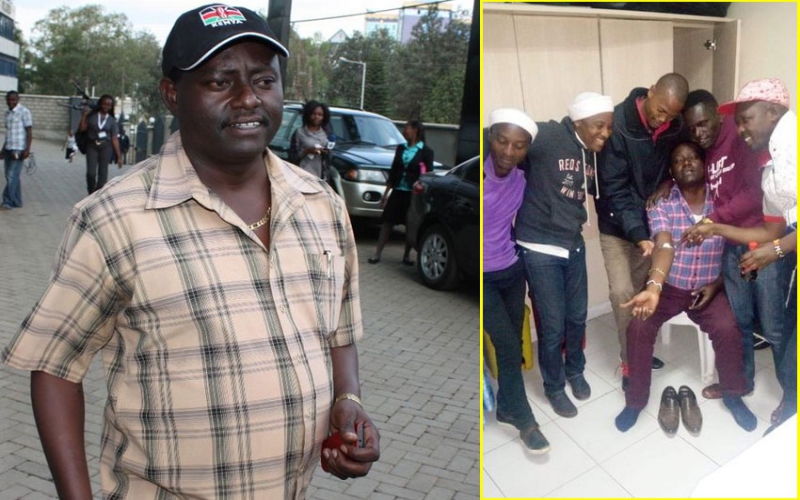 "When I found him, he was standing at the door. I notified Kiamumbi OCS of the accident and called Kioi's nephew Magwa, who doubles up as his backup dancer, for help. Magwa drove my car away while I assisted Kioi as his car got towed away to Kiamumbi Police Station.
"I can confirm that he is stable. Kioi had a bruise, he was complaining of chest pains and was taken to hospital for further check-up," he added.
He urged the nation, especially Benga lovers across the country, to put their artists in prayer.
"Fans need not worry, I know how shocking it is to hear this considering that we just lost John De'Mathew. I also had an accident last Sunday in Kahawa West but escaped unhurt. We need prayers," he said.
John De'Mathew died on August 18 after his vehicle rammed a truck at Blue Post, Thika.
The maestro who had 50 albums under his name was heading home after attending a fundraiser organised by fellow musician, Peter Kagia.