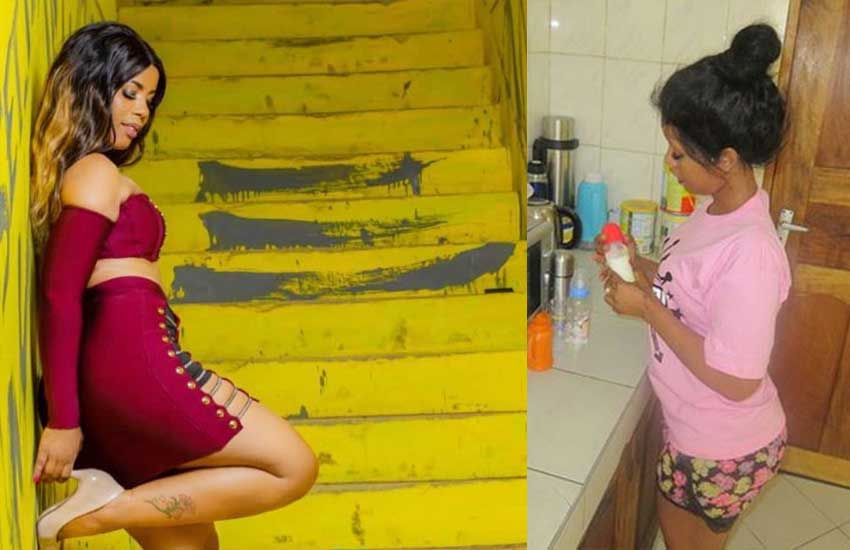 Cases of women being forced to bring up children on their own after being abandoned by their spouses has been on the rise.
Addressing the unpopular trait, Tanzanian actress Husna Iddi, popularly known as Sajenti, came up with a solution she believes will serve justice to dead beat dads, in Tanzania especially.
According to Sajenti, any man who does not understand his role to a kid(s) he has fathered should be stoned as a punishment and warning to other irresponsible men.
Speaking during an interview with Gazeti la Ijumaa, the mother of one requested that a law be put in place allowing the stoning of such individuals.
"Unakuta mwanaume anamzalisha binti halafu baadaye anajifanya hajui majukumu yake, kwa nini asipigwe mawe? Sijui watunga sheria wako wapi watusaidie jamani maana suala hili linanikereketa sana," said Sajenti who is having a child with musician Chaz Baba.
Tanzanian Governments marriage proposal
In a recent interview, Dar es Salaam's Regional Commissioner Paul Makonda, announced plans to push for a website run by the Tanzanian state agency that will see the publication of names of all married men in the country.
Makonda says this will help curb infidelity in Tanzania.
"I have been receiving complaints from women who have been promised marriage by men, yet the men didn't fulfil the promise. I know women who have been paying bills yet the men walked away.
"If possible we will set up a database in the regional commissioner's office in each region that every man who promises a woman marriage, this should be registered in the database which will allow women to check to see whether the person asking is married ..." he said.
Millie Odhiambo's proposal
Coming back home, Suba North MP Millie Odhiambo declared her plans to sponsor an amendment to the Marriage Act that will see men declare the number of biological children they have while still alive.
"I am bringing an amendment to the Marriage Act to compel all men to publicly declare their children in and out of wedlock while alive and in case they don't, the mothers should declare. Mourning with shocks and counter-shocks can cause another funeral," Millie said.
Sonko's initiative
Nairobi Governor Mike Sonko also recently launched two hotline numbers for women with children born out of wedlock with politicians or other prominent leaders and were being neglected to reach out in an effort to expose them.
According to Elkana Jacob, the Nairobi County Communications boss, more than 2,234 messages have been received from women who have accused elected leaders of child neglect and domestic violence.