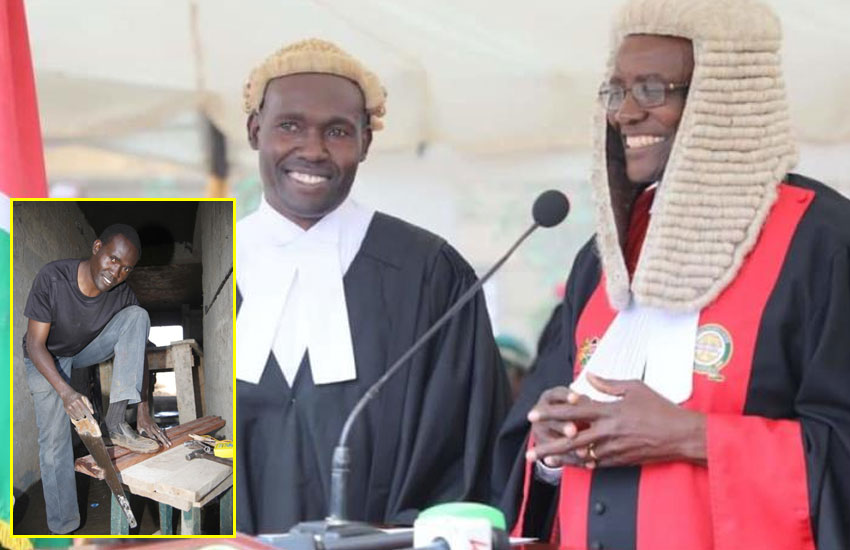 Paul Udoto Kongani is engrossed in his phone as he dashes from one office to the next with piles of documents.
The 42-year-old is adjusting to his new career as a lawyer at Nchogo Nyasini Advocates Company after he was admitted to the bar on Tuesday, 20 years after enrolling for a degree in law at Moi University.
His shy smile belies the arduous journey to where he is. The road to success has not been rosy for him, having come from a humble background, even affording his fee was almost impossible.
Kongani first grabbed headlines on September 4, 2016 when he appeared before the Judicial Service Commission (JSC) seeking to succeed former Chief Justice Willy Mutunga, knowing too well he did not have an advocate's licence.
Listening to Udoto speak on legal matters does not betray his initial aspirations to be a medical doctor.
"I wanted to study medicine, but things changed," he says.
With a B minus, he did not qualify for a medical course.
"The Joint Admission Board gave me a chance to study veterinary medicine at the University of Nairobi. I was not impressed," he says.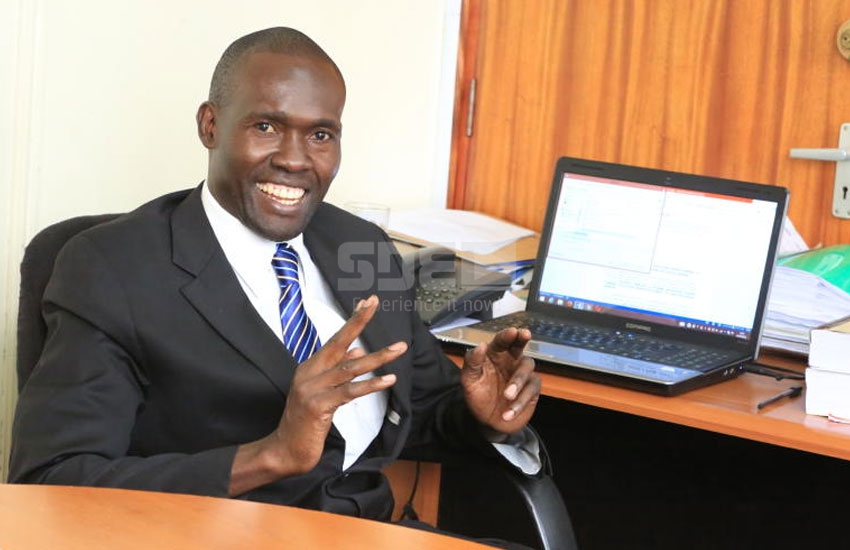 In 1998, he travelled to Uganda where he joined St Peter's College Tororo to boost his chemistry, physics and maths to enable him join Makerere University for medicine.
"I failed chemistry and could not proceed," Udoto says.
He travelled back to Kenya for a discussion with his father. He was contemplating studying political science, but his father would hear none of it. His chose to study law as recommended by his father.
Doses of blessings
Life has baptised him with the fire of patience and pushed him to the edge of leading a life of contentment with small doses of blessings.
When things got tough, he sought refuge in a Bible school to train as a pastor. But that too was not his calling. He then retreated to woodwork in a bid to raise school fees, starting a carpentry shop with just Sh600.
Little things matter, he says. When we meet him in his office, he was nibbling at a cake that he washed down with black tea. That was his lunch.
"I have not had time to go for lunch. Students with retakes at the Kenya School of Law are calling, asking for my books, while I still have to finish my assignments," he says.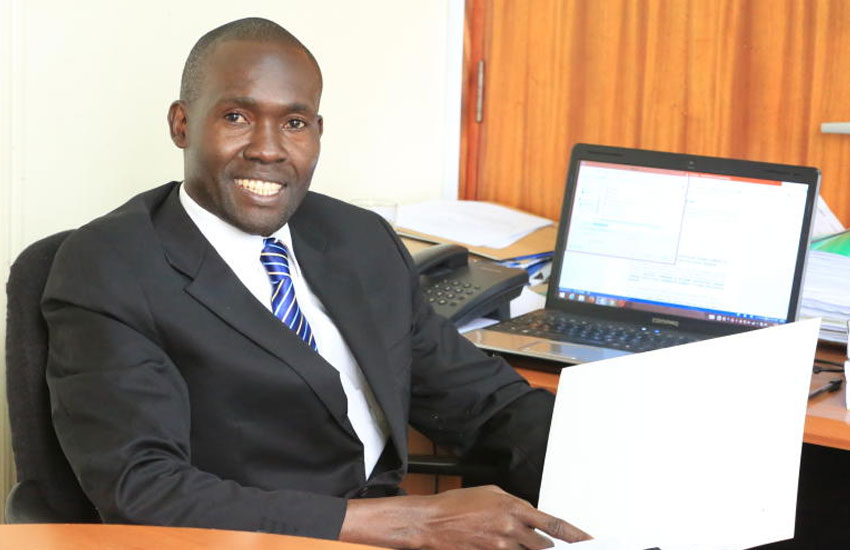 Udoto enrolled at Moi University in 1999 and even though he was supposed to graduate four years later, he was not able to for lack of fee.
He went back to his Naburereya village in Bungoma to follow his other passion; carpentry.
"I was able to clear with the university in 2011 and joined the Kenya School of Law in 2016," he says.
But even at the school, Udodid not have materials for revision.
"I failed three units, including law on conveyancing, commercial law and civil litigation. We did not have enough materials and the lecturers have barely nine months to teach so much, which leads to inadequate preparation of students," he says.
Rather than quit, Udoto chose to look for his own revision materials. He took his time and compiled all the notes for the three courses.
"I did a lot of research and came up with my own notes, which I am planning to publish," he says.
When he passed and got admitted on Tuesday, many students at the school started seeking him for advice and revision materials. He has compiled reading materials for seven out of the nine units offered at the institution.
"There is massive failure at the school mainly due to lack of adequate materials for revision," he says.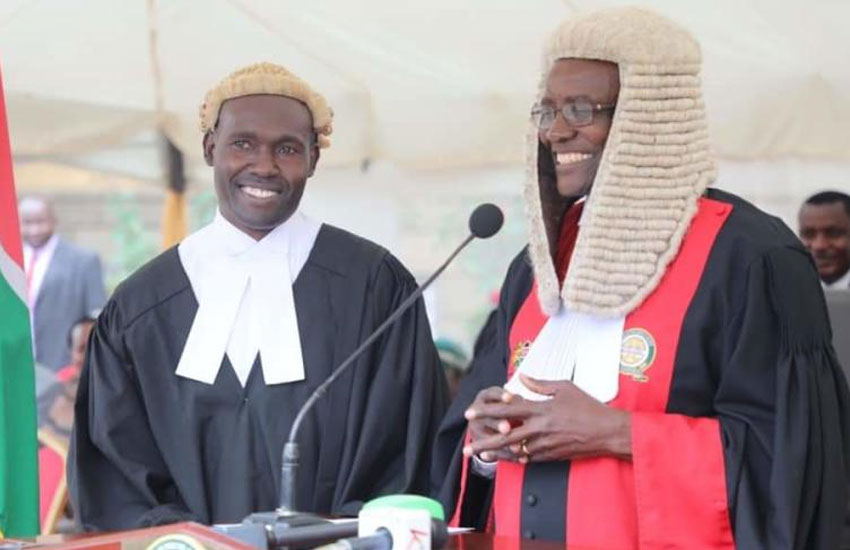 Udoto is currently researching on constitutional law ahead of a possible referendum.
"I know people can be swayed by political opinions and lose focus on core issues. I need to shed light on them," he says.
He is dismissive of Ekuru Aukot's Punguza Mzigo Bill and doubtful of the intentions of the Building Bridges Initiative (BBI).
"Referendum is becoming politically driven by losers of previous elections, mainly Aukot and Raila," he says.
Date with destiny
In the near future, he desires to be a professor of law and the Bible. He is also currently working on his book, Law and Bible.
His father, Wawire Kongani, died in 2004 when he was in his third-year of law, with a fee balance of about Sh250,000.
Although he is focused on running his life as an advocate, he is still managing his carpentry business.
As we leave his office, he says he has destiny date with the JSC for the Chief Justice's post that he was unable to clinch when the current CJ David Maraga beat him to it.