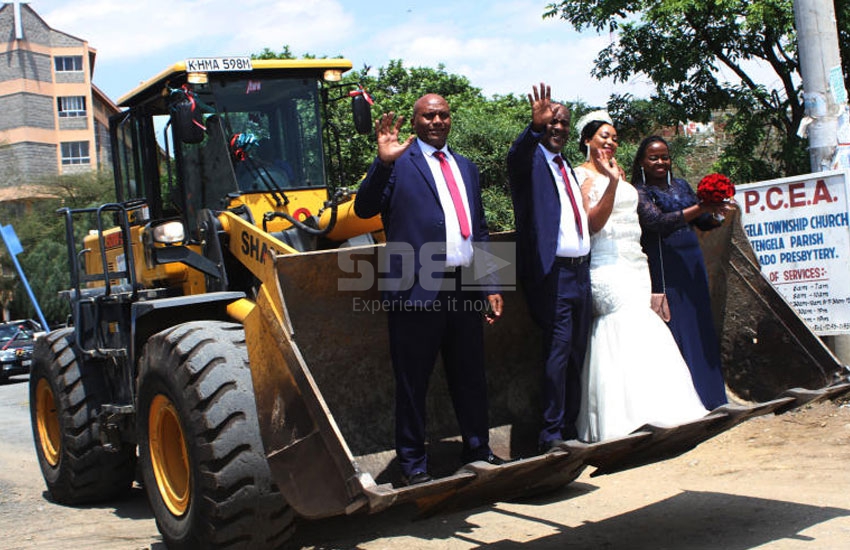 When two lovebirds decide to tie the knot, they go to great lengths to make their wedding day memorable.
Many use a motorcade of high-end vehicles, but for Abel Njoroge and his bride Cate Wamuhu, earthmovers did the trick.
It for sure was unique and memorable because it was the talk of town in Kitengela, Kajiado County.
We wish them a happy marriage.