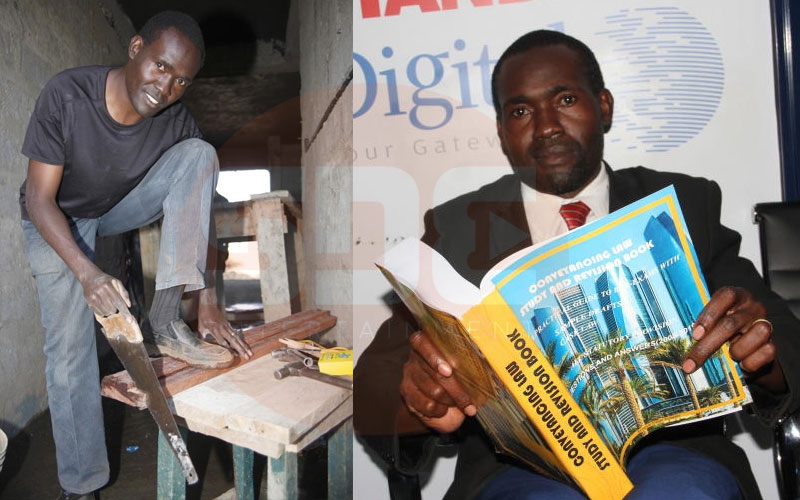 A 42-year-old carpenter is among lawyers who will tomorrow be given the green light to represent litigants in courts across the country.
Kongani Udoto Kongani first grabbed headlines on September 4, 2016, when he appeared before Judicial Service Commission (JSC) seeking to succeed former Chief Justice Willy Mutunga despite knowing he did not have an advocate's licence.
Three years later, and exactly two days to the date he appeared before JSC, he will be admitted to the bar by Chief Justice David Maraga, who beat him in the interview for the top job in the Judiciary.
It has taken Mr Udoto, a father of three, 20 years to achieve his dream to be an advocate.
School fees
When life got tough, he ran to a Bible school to train as a pastor, but he found that was not his calling. He then retreated to woodwork in a bid to raise school fees.
He comes from Naburereya village, which means slippery among the Luhya in Bungoma County.
"I have been in and out of school for 20 years since I joined law school. I joined Moi University in September 1999. I though after 10 years, I would at least have a doctorate or something close to that. However, things changed along the way," he tells The Standard.
His father, Wawire Kongani, died in 2004 when he was in his third year of a law degree programme and had a huge fee balance of about Sh250,000.
"My mother (Petronilla Nelima) could then only afford Sh5,000. My clan contributed Sh3,000 after a two-year reassurance, and my elder brother Sh3,000," he narrated.
He shelved his dream to be a lawyer and started a carpentry shop with Sh600. In 2006, he went to a Bible school in Bungoma, having given up on law studies and hoping to instead become a pastor. But his heart was not into shepherding a flock, so he went back to carpentry.
Another hurdle
He says his mother eventually managed to raise Sh50,000 for his fees in January 2007. He, however, used it as capital for his carpentry work. Eventually, he managed to put together Sh180,000.
Udoto narrates that his classmates raised Sh55,000 and a well-wisher gave him Sh30,000. He then raised Sh40,000 from his carpentry business, which footed his academic fees.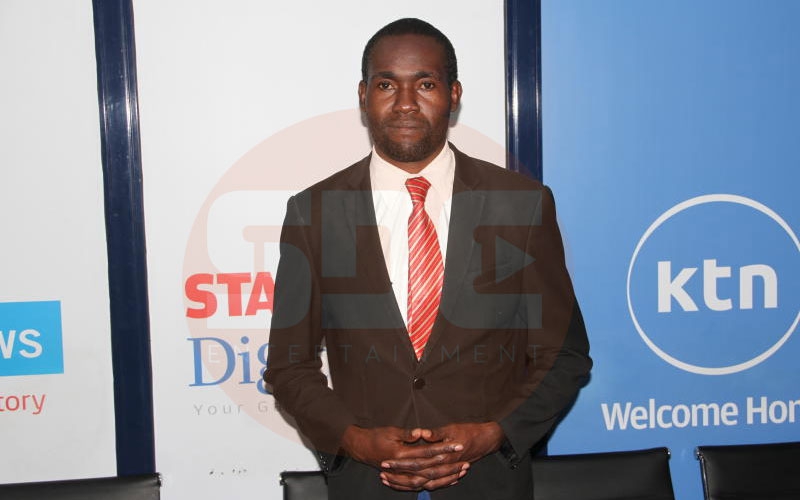 In 2007, he went back for his law degree and graduated in 2011. A year after graduation, Udoto says he came to Nairobi hoping to get into the Kenya School of Law. However, he found another hurdle: some units had changed.
"When I submitted my application for law school in 2012, I was told the system had changed and I had to go back to university to redo some units. Labour law had changed. I had to wait until January 2014 for Moi University to get accreditation. In 2014, Moi was not accredited. The dean told me they had accredited Riara University and I got in with the 2015 intake. In 2016, I joined KSL until 2017," he says.
Udoto had failed some units at KSL and had to wait for re-sits, which he passed, clearing him to be admitted to the bar tomorrow.
"I realised what causes mass failure is a lack of relevant study materials that directly address curriculum needs. What we were given to study was 80 per cent outdated material. I decided to come up with updated material, especially in conveyancing, commercial law and civil procedure," he says.
Udoto says he has at least 10 volumes of study and revision materials, which he has published to help students pass their law diploma.
Although he is focused on running his life as an advocate, he is still running his carpentry business.
"I am still a carpenter, but only occasionally. My workshop is still running, but right now I am researching because I want to publish books. Very few lawyers have published in Kenya. I have also applied for a master's degree in the US," says Udoto.
And the man plans to go for the CJ's seat again.