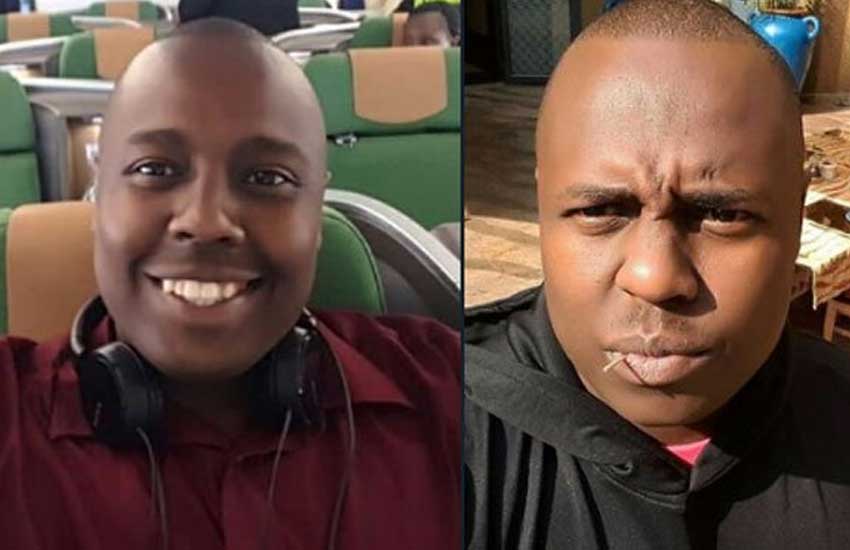 A warrant of arrest has been issued for the former ex-manager of popular teen gymnast Wendy Waeni.
According to the Directorate of Criminal Investigations (DCI), Joseph Mwangi alias Joe Mwangi is wanted for forging a letter purporting to be from a Cabinet Secretary threatening Waeni's mother, Magdalene Mbele.
In a tweet, the DCI also stated that Joe was directed to report at DCI Nairobi Area.
"Mr Joseph Mwangi Nduta alias Joe whose photos appear below is wanted by DCI detectives in connection with the forgery of a letter purporting to be from a Cabinet Secretary threatening the complainant- Magdalene Mbele of some consequences. To report at DCI Nairobi Area," read the tweet from the DCI.
In an interview on Citizen TV's JKL, the gymnast accused Joe of financially exploiting her talent while she and her mother, Mbele, wallowed in poverty despite performing for heads of state including Rwandan President Paul Kagame.
"I've been performing all over the world, and right now I live in Huruma because of Joe Mwangi. I've performed in Rwanda, Germany, and China…and I've not got even a single penny. My mum is really suffering right now, she sells sweets, I live in Huruma in a single-room with her, narrated Waeni to the shock of Kenyans.
Affirming her daughter's position, Mbele claimed that Joe had allegedly threatened her following Waeni's expose.
"Now that the situation has boiled over, he threatened me. He stated that he was no longer willing to pay for Wendy's passport adding that the person who took us to Citizen TV should take care of everything," she said.
Giving his side of the story, Joe refuted the allegations as baseless.
"On the video, it has been said that I (Joe) has travelled all over the world with Wendy, FACT: I have NEVER, NEVER EVER left this country in company of Wendy Waeni. Anybody with any prove that I have flew (sic) out any given time with her, put it here.
"It's alleged that for more than 5yrs Wendy has never received a penny, I mean, which parent in this World will allow his/her kid to be misused for not 1 month, not 1year, but 5yrs.
"For now someone kindly save this photo you will come to understand who the interested parties and scriptwriter is in the next few days," said Joe.