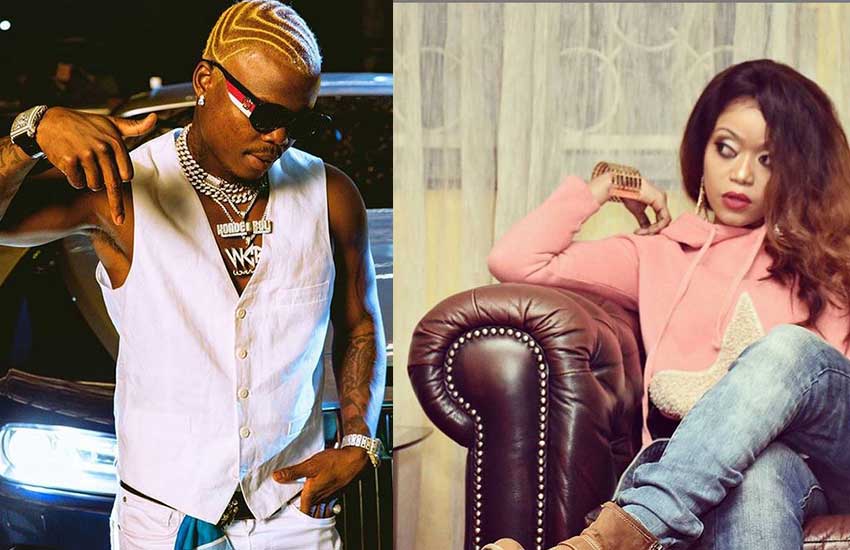 Singer Rehema Chalamila, popularly known as Ray C, has waded into the controversy surrounding the supposed exit of compatriot Rajab Abdul Kahali alias Harmonize from Wasafi Classic Baby (WCB).
In a strongly-worded statement, Ray C stated that the dispute pitting Harmonize and WCB boss Diamond Platnumz is a nonstarter as they both represent Tanzania.
The Umenikataa hitmaker noted that it was disparaging for some fans, whom she termed as mafias, for choosing sides.
She explained that bongo diehards would only understand the contribution both have made to the growth of the music industry in their country.
"Nawaita mo***fu**** Mafiazzzz!Wanachokifanya sasa ni kikubwa mno kwa nchi yetu!Mkiwa na akili za kina ndumilakuwili na kina madenge pembeni na kina Pimbi hamtaelewa kamwe!Ila mkiwa na akili zenu za kuzaliwa basi mtaelewa kuwa hawa wawili wanachokifanya ni kupeperusha bendera moja tu nayo ni Tanzania!Kama wewe ni mbongo???????? halisi kwenye damu utanielewa. Nimemaliza," wrote Ray C.
A week ago, WCB executive Sallam SK disclosed that the Mtwara born songbird had officially written to the label expressing his desire to exit.
Speaking on Block 89, Sallam narrated Harmonize's heart was no longer at WCB and was seeking a meeting with WCB's management in his bid to have his exit mutually agreed upon.
"Harmonize kwa sasa moyo wake haupo WCB, kimkataba bado yupo. Kwa nini nasema hivo? Harmonize ameshatuma barua ya maombi ya kuvunja mkataba na yuko tayari kupitia vipengele vyote vya sheria kuitimisha mkataba wake na ni kitu ambacho tumependezewa nacho. Yeye mwenyewe ameridhia na ameomba kikao na viongozi," narrated Sallam.
He, however, noted Harmonize was still contractually bound until his exit is officially made public when the process is complete.
"Sisi kama taasisi ya WCB tuko radhi kwa kile ambacho ataamua, hatuwezi kupinga chochote. Akiamua kufuata procedure hizo ana blessings 100 per cent za Wasafi na akitaka kushirikiana na Wasafi anytime kiko open. Wajua unapo ondoka kwa mazingira mazuri inazaidia relationship ibaki pale pale," added Sallam.