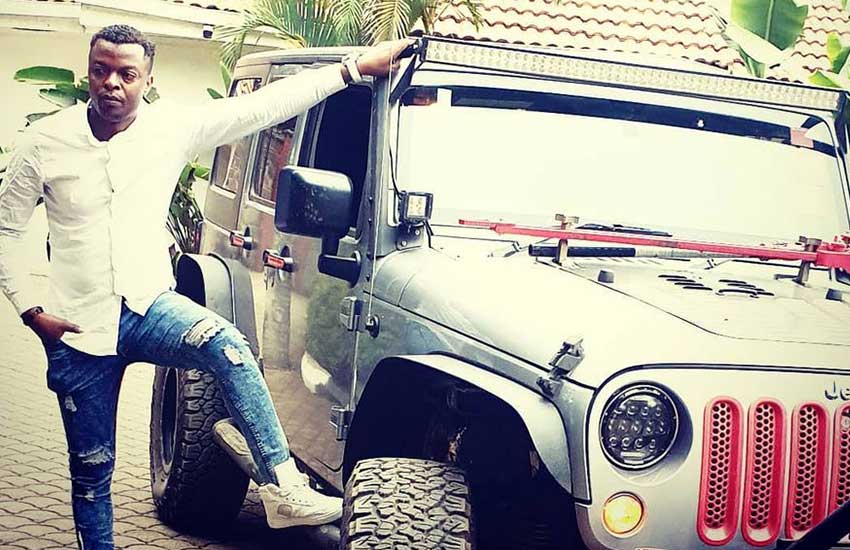 Beauty, they say, is in the eyes of the beholder.
But, why wait for the beholder to make that decision when you can personally rate your appearance?
This is the eureka moment controversial gospel singer Ringtone - real name Alex Apoko – arrived at today, August 25, after he declared that he was the most handsome singer in Kenya.
Kicking the doctrine of his genre that 'we are all created equal' to the curb, Ringtone revelled that it is not easy carrying the mantle of elegance in the entire country.
Posing next to a sleek Jeep Wrangler, he wrote…
"Sometimes admire myself for choosing God to be my lord and saviour. I am too blessed with everything. Being the most handsome singer in Kenya is not easy but his grace is sufficient."
Is the self-appreciation a new actualisation for the artist who a few months ago was making headlines over his quest to find a 'suitable wife'?
On Sunday, June 23, he marched to Jubilee Christian Church (JCC), Nairobi, but was halted hot in his tracks as he 'waylaid' churchgoers with a placard listing the qualities possessed by his desired woman.
A move he protested via Instagram where he pleaded with the church's bishop, Allan Kiuna.
"Dear Bishop Kiuna I write to you with a lot of pain man of God. Today I came to your church and was blessed with your message. After the service, I went outside and lifted my placard in search of a wife and what followed from your security was very bad. Just to let you know. Thank you man of God. Your spiritual son Ringtone."
Monday, June 10, was no different.
He was allegedly taken into police custody in Karen for 'prostituting and causing confusion at Cooperative University.'
"Prayers please. Is it a crime to look for a wife? Why are police arrested me while am leave cooperative university Karen? They must release me. Eti i am prostituting and causing confusion," wrote Ringtone.