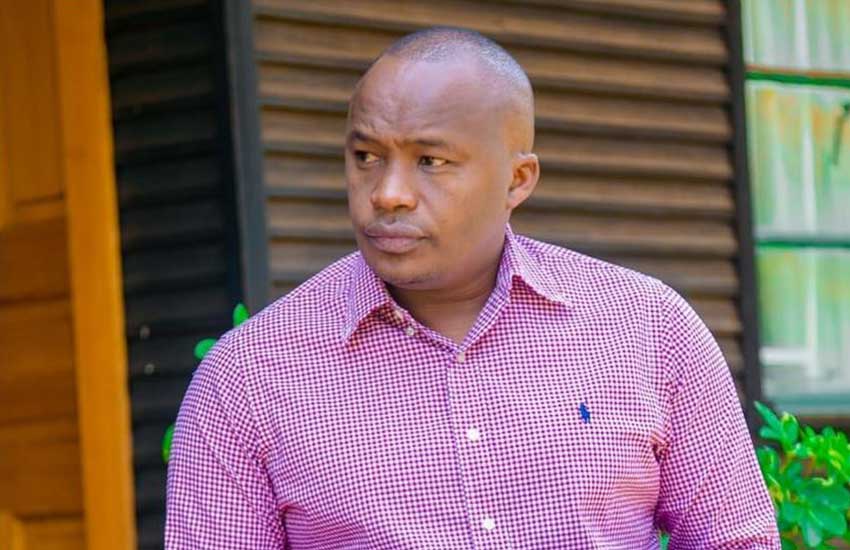 In 2014, singer Charles Kanyi alias Jaguar set social media on fire after he claimed that he had allegedly acquired a light aircraft. A first for a Kenyan artist.
A milestone for the flamboyant singer who at the time was locked in a battle of wits as to who drove a better Bentley, owned a bigger house or rocked the stage better with the self-proclaimed king of bling, Prezzo.
"On my private jet for private bizness with my homeboy Trapee… Like how things change when you believe...Thank God. Last call before I am off....love my life," the Kigeugeu hitmaker wrote on July 12, 2014.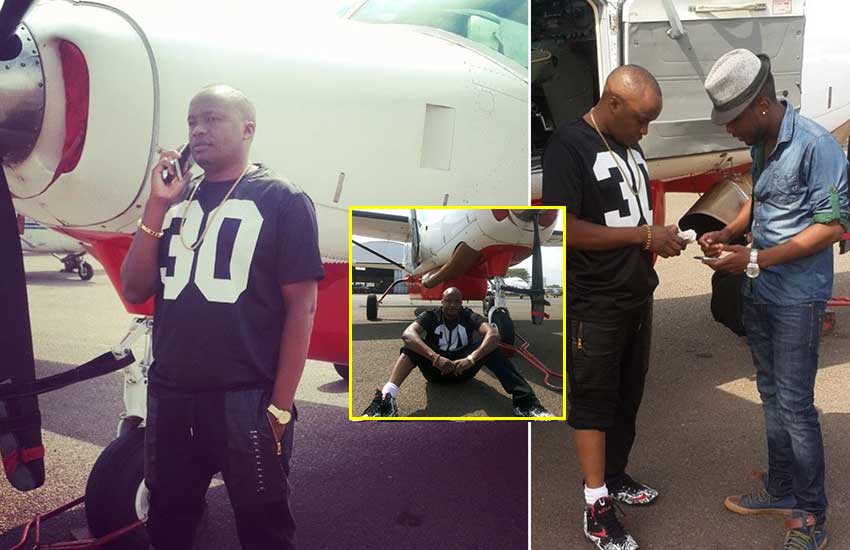 And as the saying goes that the 'internet never forgets', a photo of the Starehe Member of Parliament (MP) unwinding on Saturday, August 24, in a neatly manicured lawn against a backdrop of a dusty plane taking on the elements, excited Kenyans. 
Perhaps unveiling his new acquisition, Jaguar nonchalantly took Kenyans down the memory lane.
While it is clearly not the same red and white striped light aircraft of 2014, Kenyans could not miss the opportunity to draw parallels.
Comedian Kazungu Matano popularly known as Captain Otoyo was among the first, albeit humorously, to inquire whether the MP purchased one of the planes auctioned by the Kenya Airports Authority (KAA) on August 9.
"Kumbe wewe pia ulijichukulia kamoja? Mimi nilikuta zimeisha!!!" Shared Otoyo.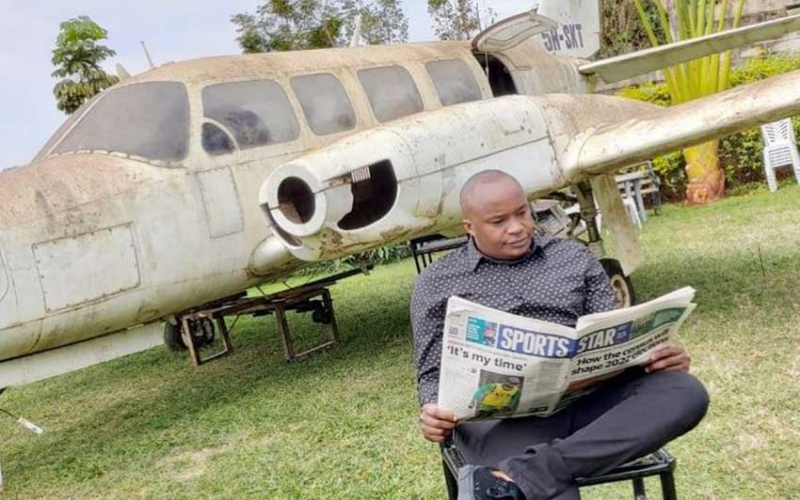 Franky Danson commented, "Yani ulinunuazilendege za Wilson bro," while Kamei Gabriel pleaded, "Mwesh c unipeekazi ya kuoshahiondegeutakuaukinilipapole poletu."
The cheapest plane at the auction, a BE 55 Baron with registration number 5Y-AUS operated by Queensway Air Services as advertised by KAA, went for a reserve price of Sh94,300.
The most expensive was a Hulanda, registration 5H-KLA, and operated by Tandrill Limited that went for Sh10,045,000.
Apart from the two, 10 other planes were up for auction at Wilson Airport.