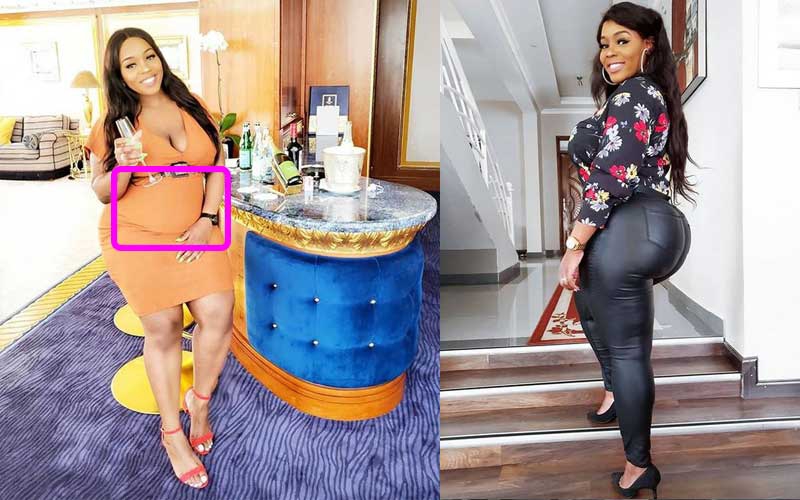 Former Kenyan reality TV star Risper Faith has dismissed rumours that she is pregnant barely eight months after giving birth.  
Risper, also formerly a socialite who starred in reality TV series Nairobi Diaries, said that she's not pregnant but bloated.
According to Risper, she had tried out Indian food that had resulted in her bloating, hence the bulging tummy.
"Calm down people am not preggers. I happen to have eaten some Indian food and I got bloated, I couldn't even pass gas… I ended up going to the hospital and for now am okay in the name of trying new food."
READ ALSO: Couple Risper Faith and Brian fired from reality show Nairobi Diaries
The mother of one also revealed that she is looking for a waist trainer in order to shed off some baby weight.  
"Juu ya iyo story am looking for a company which sells best waist trainerssio zile za kufinya hadiintestines, I want a really comfortable one," she added.
READ ALSO:PHOTOS: Socialite Risper Faith weds rich boyfriend
Risper married her millionaire boyfriend Brian Muiruri about a year ago and the two have a son, Darius together.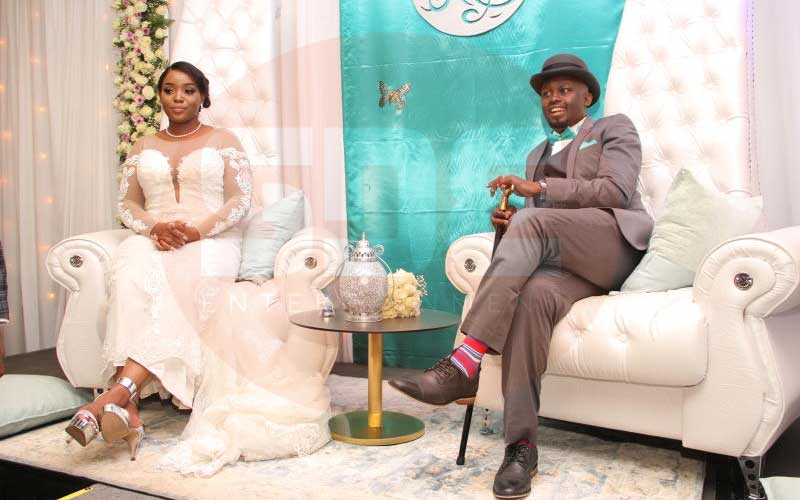 Risper and Brian met about five years ago after he dropped her a line in her inbox, pampering her with sweet words and promising to travel from the US to Nairobi to meet her.
READ ALSO: Nairobi Diaries star Risper Faith welcomes baby boy
"I thought it was a joke because I get a lot of that kind of mail. After responding to him two months later, he came over and I realised after meeting him that he was serious," Risper said in a past interview.
"Back then, I was living in Kiambu and he had to spend a night at my house after which he promised to move me to Kilimani, where I now live. It has taken time for us to get to where we are now. I only agreed to let my heart go when he introduced me to his family," she added.
The couple is currently holidaying in Dubai with their son.