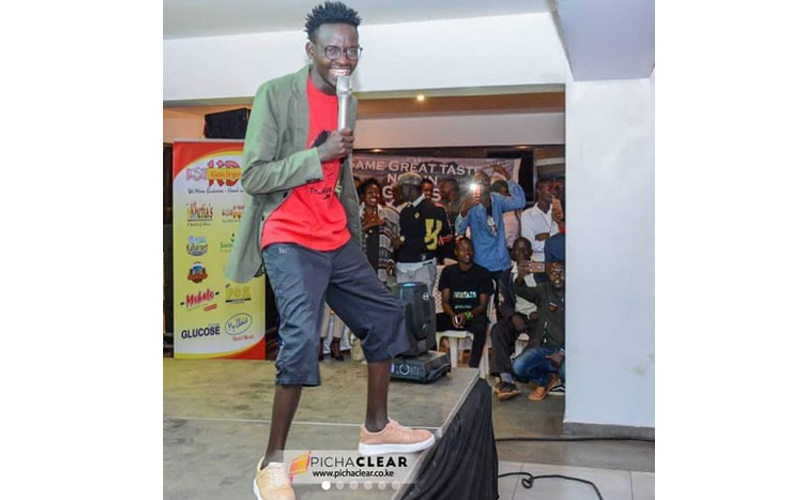 Churchill Show comedian MCA Tricky seems set on making a name for himself in the comedy industry.
On Friday, the comedian and radio presenter held the second edition of his comedy show dubbed Is me me? in Kitale.
Alongside Smart Joker and Mwende, the witty comedian left a packed audience at the One Tanna Tower in stitches and wanting more.
Speaking to SDE afterwards, Tricky revealed that through the Is me me? performances, he seeks to provide a platform for talented Kenyans to showcase themselves.
READ ALSO: MCA Tricky's one-man comedy show happening on Thursday at Nairobi Cinema
"My show in Kitale was awesome, thanks to all the fans who attended. While in Kitale, I came across a young boy whose dance moves had the crowd going wild."
According to the comedian, he will tag along the young dancer to the next 'Is me me?' session scheduled for Machakos.
The first edition of the Is me me? comedy gig went down on May 6 at Nairobi cinema.
READ ALSO: I was never a chokoraa: MCA Tricky
Here are some of the moments from the gig: