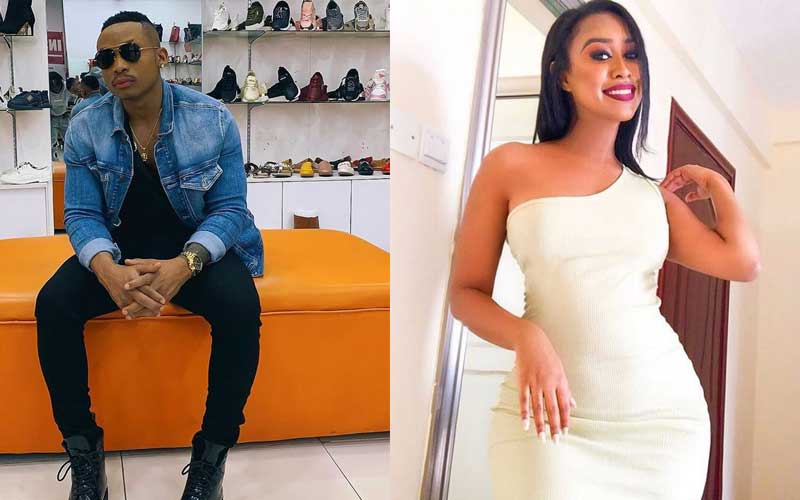 Netizens have been left speculating whether celebrated Kenyan singer Otile Brown and his Ethiopian girlfriend have parted ways.
This is after the beauty shared with her 49,000 Instagram followers a picture of black roses captioned with a deuces sign. This was the same way Zari Hassan announced to the world that her relationship with Bongo artist Diamond Platinumz had come to an end.
However, a black rose is often associated with death and mourning, it could sometimes symbolize rebirth and rejuvenation. Like it was in the case of Sassy TV presenter Lilian Muli who came out to clear the air on a black rose photo she had uploaded that fuelled rumours she had broken up with her baby daddy.
Otile's break rumour was further fueled by his 'comeback' post in which he insinuated that someone has been nagging him despite his best effort to change.
"Changed your ways for them and they still nag and complain. What you do," he posted.
It did not stop there, Nabayet, the Ethiopian girlfriend, took the break-up rumour a notch higher with yet another Instagram post where she claimed "they" cannot take away her energy.
"They can't take away the energy," she wrote on Instagram.
Through an Instagram post about 5 months ago, the sensational singer introduced us to Nabayet, claiming that he was tired of jumping around with different women and had decided to finally settle down.
''You can be a bad boy with all the trick but you can find your match, or rather medicine who can change you for the best. Your sister-in-law Nabbi, you are the baddest. Tell them I am done, I have messed with them countless times but now I have settled down, I do not want dramas,'' he captioned a video of himself getting cosy with the lass in a car.