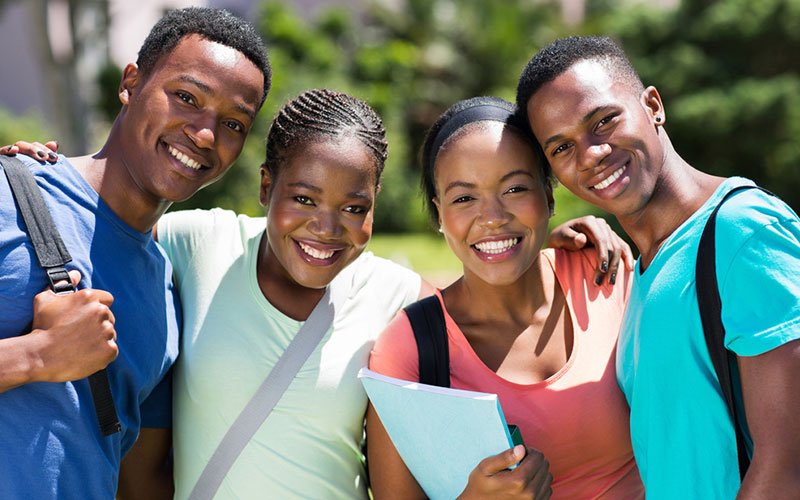 Meetings held by top Ministry of Education officials have revealed cases of drug abuse, teenage pregnancies and gambling among school children.
Serious shortfalls and incidents of ill-preparedness among teachers and cases absenteeism among students and teachers have also been exposed in the County Dialogues report seen by Saturday Standard.
The shortfalls point to the growing concern of cases resulting in poor academic performance in public schools that must be confronted by government officials.
Yesterday, Education Cabinet Secretary George Magoha acknowledged the problems listed in the report and directed field officers to step up and protect learners.
He said teenage pregnancies in schools, which were more pronounced last year, are a serious threat to the girl child. "The just-concluded county dialogues have provided us with an opportunity to come face to face with this malignant problem," Prof Magoha said.
He said the number of teenage pregnancies reported in some of the counties – especially those in the Coastal area and some parts of the Rift Valley – remain relatively high.
"This is a multi-sectoral problem that we must confront jointly to ensure and bring to an end," he said.
The CS directed field officers to work with officials at the Ministry of Interior and parents to fight this menace. Magoha also ordered arrest of those pushing children into practicing child labour, female genital mutilation and disco matanga (night funeral dances).
The CS said teachers and learners must justify reasons to miss school.
"All children must attend school on all days since the government has made primary and day secondary school education free. We must work towards the success of the 100 per cent transition in the basic education," said Magoha.
Finer details in the report gives specific cases in Siaya, Turkana, Tana River, Kakamega and Trans Nzoia as a reflection of general cases affecting the rest of the counties.
In Nyanza, child labour along the shores of Lake Victoria was listed, with the ministries of Education and Interior tasked to deal with the menace in mining and fishing areas.
Other issues raised were collaboration between the Education ministry and Teachers Service Commission (TSC) in jointly monitoring schools, with a view of addressing indiscipline cases. In Siaya County, the teacher shortage was reported to be 2,712. The county has some 6,016 primary school teachers under TSC payroll. Primary schools need additional 1,100 teachers.
Another 2,169 teach in secondary schools, which need additional 1,612 teachers.
The report lists disco matanga among social activities by the youth that affect their education. Alcoholism and drugs substance abuse and gambling were also listed among the challenges.
In Turkana County, the teacher shortage stands at 2,692. The report lists food insecurity and poverty among top issues affecting education. Cases of early marriages and teenage pregnancies, inaccessibility of learning institutions where learners walk long distances to school through harsh environment also affect learning in Turkana County.
The report also cites cases of conflicts that occasion displacements. Areas of Kapedo, Kibish and Lokichar were listed as hot spots.
Other issues are natural disasters, prolonged drought, floods and epidemics like cholera outbreak. Other issues in Turkana are low literacy levels among parents and poor parenting, child labour and drug abuse.
During the meetings in Turkana, it also emerged that learners are not motivated to achieve high-quality grades in national examinations. Lack of scholarships for higher education was cited among issues affecting motivation in learning.
Dismal performance
Education stakeholders found that lack of an accessible teacher training college in Turkana is the cause for shortage of an employable teaching force. They also heard that lack of clear and sensitive policy for Special Needs Education children is the cause for their dismal performance in national examinations.
Other issues are inequitable and insensitive resource allocation to education sector in the county.
In Tana River County, it emerged that teachers shortage stands at 510.
In the county, education stakeholders listed inadequate desks where majority of learners in pre-primary and primary schools sit on the floor.
It was also noted that many learning institutions do not have reliable water supply. Inadequate physical infrastructure, inadequate textbooks in class 4,5 and 6 led to dismal performance in KCPE and KCSE Examinations.
On the part of learners, cases of low transition rate from primary to secondary schools, poor performance in national examinations, early marriages and pregnancies were listed.
In some cases, students sitting KCPE missed out on national schools for lack of fees. Absenteeism and boycott of school programmes like resistance to sit for examinations were also common.
Overall, the report cites low participation and support among parents on school development activities and high illiteracy and poverty levels as top issues.
In Kakamega, high rates of teacher absenteeism were highlighted among top causes of poor performance. The report also cites a high number of cases where learners also miss school while many more drop out, leading to low completion rates.
Congested classrooms
"Drug and substance abuse is still a major challenge facing many schools and child labour is rampant due to the allure of farms, forests and mines," reads the report.
It also emerged that early marriages and teenage pregnancies have prevented children from attending school in the county.
Other issues raised are inadequate and dilapidated infrastructure, shortage of teaching staff and inadequate field, administrative and supervisory staff at county and sub counties.
High pupil/teacher ratios and congested classes and dormitories, high household poverty levels and negative socio-cultural practices are still a challenge to Education.
In Trans Nzoia County, report says that most teachers are ill prepared for the classroom.
"Teachers to be trained further on Competence Based Curriculum and to enhance success in the implementation," reads the report.