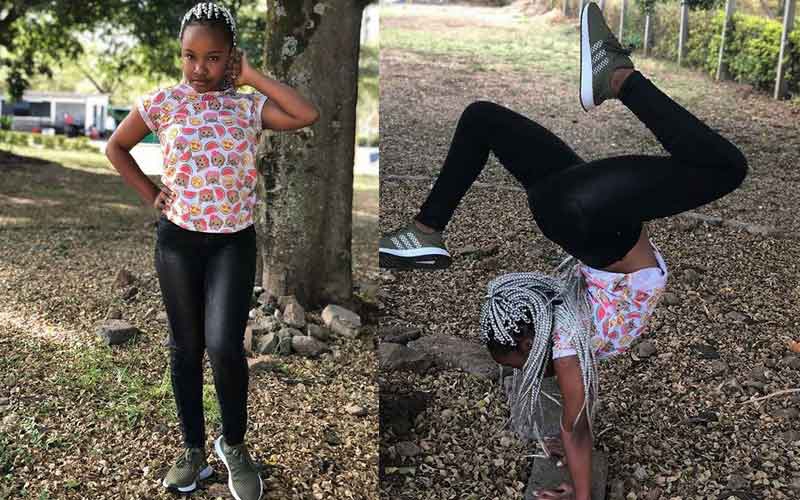 Young Kenyan acrobat Wendy Waeni has accused her former manager Joe Mwangi of misusing her.
According to Waeni, she's now penniless despite performing in several countries around the world.
Speaking to Jeff Koinange, Waeni revealed that they live in single room in Huruma with her mum working as a hawker.
"I have been performing all over the world but I live in Huruma because of Joe Mwangi. I've performed in Rwanda, Germany and China but I've not gotten a single penny. Neither has my mum," narrated Waeni.
Suffering
Raised by a single mother, Waeni revealed that her mum is struggling to make ends meet.
"My mum is really suffering as we talk. She sells sweets and cigarettes."
Asked by Jeff whether her mother was watching the interview, Waeni responded by saying that they don't have a TV set at home.
Social media accounts
According to Waeni, Mwangi was the one running her social media accounts and has withheld her passwords.
READ ALSO: He's burning bridges: Showbiz personalities put Wendy Waeni's manager to task over accusatory posts
Despite the exploitation, Waeni said that she's forgiven Mwangi and only wants her social media log ins back.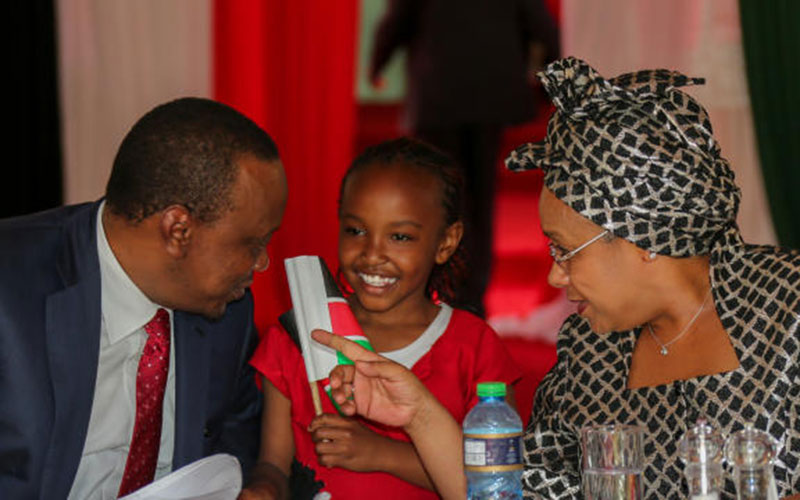 "I forgive you but please return my social media accounts password."
A spotcheck by SDE revealed that Waeni's Instagram account was deactivated on Thursday morning. Tiff with Jalang'o
The child star also distanced herself from a 2017 post on her Instagram account claiming comedian Jalang'o had conned her Sh4,500, allegations the comedian vehemently denied.
The post had claimed that she was yet to be paid after appearing on Jalang'o's show a few years back. Jalang'o had allegedly promised to send her the money upon reaching town but never honoured his word.
According to Wendy Waeni, Mwangi was solely responsible for all her social media posts.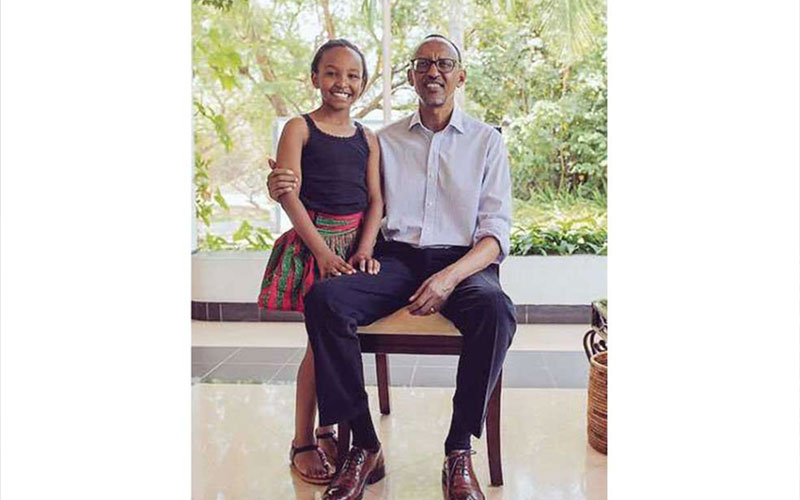 "I'm so sorry," she apologised to Jalas.
Tough upbringing
An emotional Waeni also opened up on her tough upbringing, revealing that her dad left when she was three-years-old.
"My dad left me when I was three years old. Back then we were living in Mathare. It was really tough with my mum because she did not have a job."
Asked on whether she would like to meet him, Waeni said that in spite of everything, she has forgiven him.
"Yes, because he's my dad. I've never had a male figure in my life. I forgive you. I don't know who you are or whether you are watching. Just come back home, I'm missing you," she said, breaking down.
Waeni, currently in high school, also revealed that Interior CS Fred Matiang'i is paying her school fees.
READ SLO: Wendy Waeni celebrates KCPE results
Reactions
Waeni's revelations elicited sharp reactions from Kenyans:
It is very sad that such a talented soul like Wendy Waeni is suffering yet some con artist has disappeared with her investment.

That Joe Mwangi should be sought and taught a good lesson by the law.@KoinangeJeff, that girl needs help.#JKLive@Asamoh_pic.twitter.com/pnXB2FHm4s — Abala Kinyua (@KinyuaAbala) August 7, 2019
The first thing Wendy Waeni should do in the morning is to record statement with the DCI. This Joe Mwangi fella should be made to answer for his uncouth behavior of exploiting and conning a young superstar.

One wonders what else he has done to Wendy and her family. #JKLive — Ahmed Mohamed ((ASMALi)) (@Asmali77) August 7, 2019
Joe mwangi should be cremated probably at ShamSham Kariookor, what he did to that little angel Wendy Waeni is not good at all . — M?chai. (@Jambo_Ke) August 8, 2019
Joe Mwangi after Wendy Waeni accused him on #JKLpic.twitter.com/5ZH6ZIWhJ7 — Sammy Mbugua (@sammymbugua06) August 7, 2019
Wendy Waeni says after performing all over the world his former manager Joe Mwangi never shared a coin with her.

Kweli hii ni Nairobi, shamba la mawe. #JKLivepic.twitter.com/umHUjwW2gh — Cyprian Nyakundi Escobar (@CisNyakundi) August 7, 2019