The family of former Kibra MP Ken Okoth will not bury a banana trunk as had earlier been suggested.
This is after the cultural dilemma that the family found itself in after Okoth's cremation.
Okoth's mother Angelina Ajwang' travelled back to her Ogenga village home in Kasipul-Kabondo on Sunday evening, a day after her son was cremated against her wish.
Before her arrival, the local community was torn between fulfilling cultural rituals that come with the death of an adult or ignoring them and surviving with the cultural guilt.
When The Standard visited the home on Sunday, close family members were sitting in small groups under trees, talking in low tones, as some villagers gazed from the fence.
This is after word went round that the family was preparing to perform some rituals.
The rituals included performing a mock burial - burying a banana trunk in Okoth's stead - as well as holding a night vigil.
However, this did not take place, with Ms Ajwang' remaining mum while villagers kept discussing what would happen.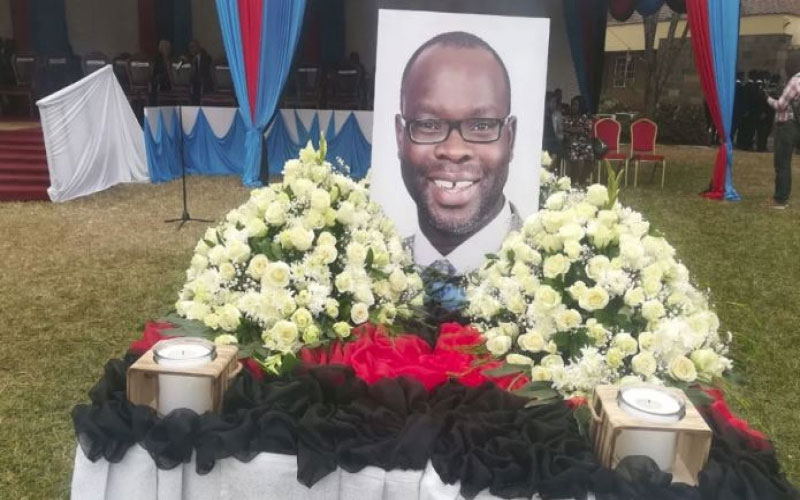 A section of the family that supported Okoth's cremation was blamed for flouting Luo culture.
At 5.30pm on Sunday, the saloon car carrying Ajwang' drove into the compound to a warm reception by close friends and relatives as well as members of the Oriang' Catholic Church.
Media was kept off from speaking to any family members. Journalists were also not allowed to join in the evening prayers.
"Up to now, we are still in a dilemma. Some people propose that the rituals be performed, while others say prayers should be observed and the chapter closed," said a source within the family.
The source noted that the ailing Ajwang' may have to travel back to Nairobi to seek medical help before making a final decision on what will happen next.
Rashid Omondi, Okoth's brother, said elders were yesterday evening set to meet members of the family to discuss the next course of action.
Public interest
"We know there is a lot of public interest in this matter, but we have not discussed anything yet. We will be meeting elders today (yesterday) before we can know what next," Mr Omondi said.
READ ALSO: Ken Okoth exits in controversy as mystery shrouds cremation
According to Adera Osawa, the Secretary of the Luo Council of Elders, Okoth's situation was complicated by the cremation, making it difficult to decide the nature of the rituals to be performed.
In the Luo tradition, Mr Osawa said, in case an adult dies, the body has to spend at least one night in his ancestral home.
If the man lived in his parents' home, he would be buried on the right-hand side of the parents' house. His wife would then mourn for four days before she could pick a brother-in-law to inherit her.
"If she cannot choose on her own, the elders would sit down and pick for her. This would be preceded by other rituals, which would make the spirits of the deceased happy," said Osawa.
He noted that in the Okoth's case, the family could decide to perform the rituals or ignore them and live with the consequences.
"This is a phenomenon which has never occurred in our midst, and I do not know the kinds of consequences which may come with it," he said.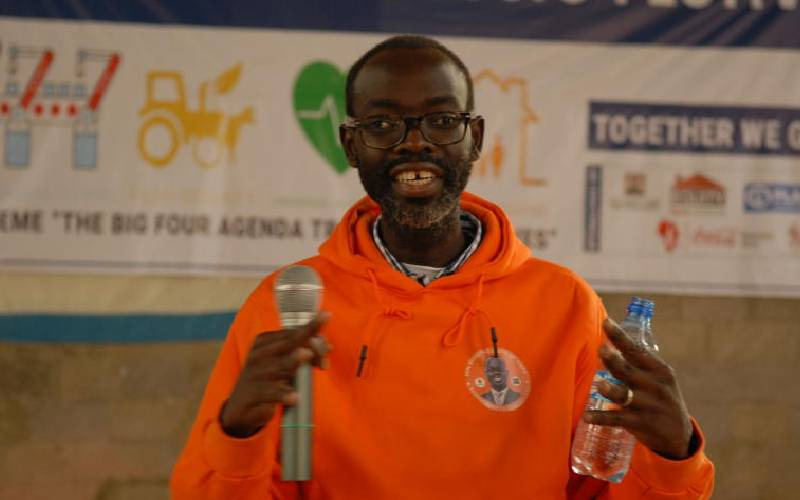 Since Okoth had no house in his ancestral home, Osawa said a house would have to be erected before any rituals were performed.
"And this may be impossible since it is difficult to call it Okoth's house when his body has not spent a night inside it," he said.
Yesterday, ODM National Chairman John Mbadi visited Ajwang' and absolved Luo MPs of claims of them failing to help her secure the body of her son.
Mr Mbadi said it was difficult to intervene in the case since the fallen MP's family had the final say.
Speaking separately, Mbadi said the family had resolved to avoid any rituals.
"We have held an indoor meeting with Angelina and her family members and agreed that nothing will be buried in this home to represent Okoth's body," said Mbadi.
Mbadi also said leaders had prevailed upon the family to bury differences that came about when Okoth was cremated.
Ajwang' and some of her children wanted Okoth's body buried while Okoth's wife Monica Okoth and a section of the family supported the cremation.
"The family members have also agreed to bury the hatchet following differences that occurred after Okoth's death," Mbadi said.
Luo Council of Elders Chairman Nyandiko Ongadi said it was important for the family to fulfill the rituals warranted by Okoth's death, failure to which something bad could happen to the family.