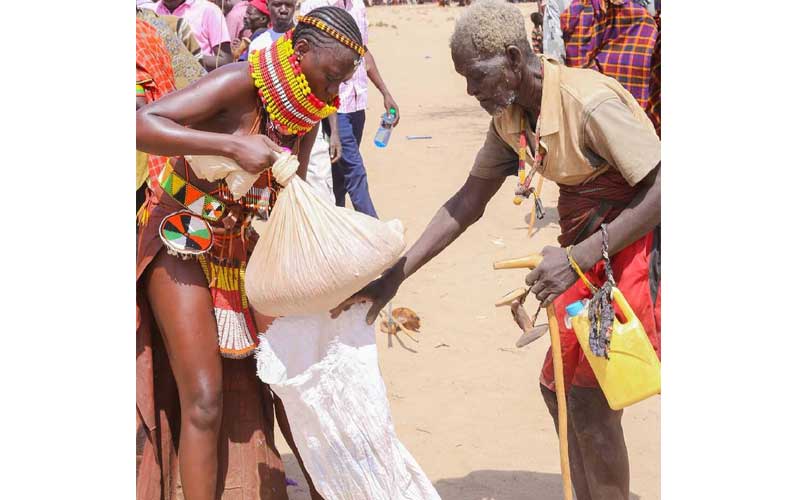 Kenyan singer Akothee will be soon touring Turkana County to check the progress of projects she initiated in the drought-stricken region.
One of the projects started by the Akothee Safaris CEO was the drilling of six boreholes in areas most affected by drought.
While revealing that her team fed over 4,000 people during her last visit to region, Akothee appealed to well-wishers to contribute towards the purchase of maize flour to be handed out this weekend.
"Remember a few months ago #TeamAkotheeTurkana fed over 4000 people, I believe everyone who contributed got his blessings and has never gone hungry for reaching out.
READ ALSO: Akothee praised for marshalling trucks of food, water to Turkana
"I will be back this weekend following up on the long-term project of the 6 boreholes we introduced on the 6 most affected areas during the drought, but I can't go empty handed.
"They have been asking for me 'iko wapi ile msichana analeta chakula kwa sisi?' Kindly buy for me just one packet of Posho, you are not far from the less fortunate, it's just a paybill away.
"I will shop in Turkana to cut costs on logistics transporting food because it costs me Sh100,000 and this is more than enough to feed them for days. I better empty the shops down there, or what do you think?
"Paybill 205024, Account : Your name. For those willing to drop their donations we are located at Swiss Cottages, Ring Road - Riverside suit 2 second floor or call +254 768 085500 or +254 768 085454. God bless you."