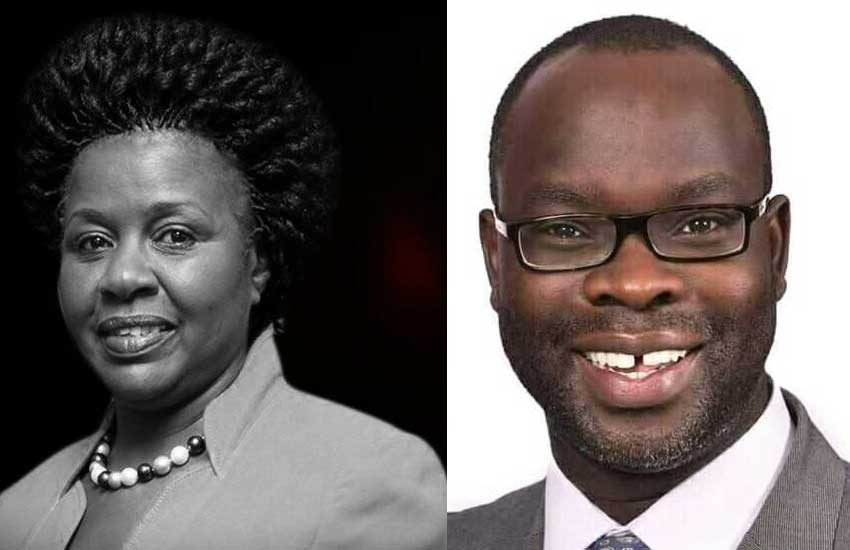 The government should engage in door to door screening of cancer to reduce the sting of one of Kenya's killer disease, this is according to flamboyant city preacher Godfrey Migwi.
In a lengthy message on Facebook, Bishop Godfrey Migwi of House of Hope Ministries stated that in the wake of Bomet Governor Joyce Laboso and Kibra MP Ken Okoth's deaths, the state should change tact.
Migwi explained that the high mortality rate should be a wakeup call to the government on the need to pump in human and financial resources to deal with the disease.
"We're mourning Governor Joyce Laboso even before burying Kibra MP Ken Okoth.  A few weeks ago, we lost Safaricom CEO Bob Collymore to this monster called cancer.
"This problem must be dealt with fully, we must sacrifice our time, knowledge and resources to deal with it," he wrote.
Migwi's post echoes a similar call by several leaders including Nairobi Governor Mike Sonko who in his message outside the Lee Funeral Home following the passing of Governor Laboso, said that it is time the cancer menace was addressed.
"Just the other week we lost an MP to cancer. According to the reports that we have now, there are over 60 MPs battling cancer. This is a very serious disease and as leaders, we need to sit down and strategize on how to handle this disease," said Sonko.
His position was supported by Senate Speaker Kenneth Lusaka who called for urgent legislation.
"The rate at which we are losing leaders to cancer is alarming, and I think this is the time we need to quickly come up with legislation both at the Senate and National Assembly to address this as a disaster," pleaded Lusaka.
Ken Okoth, 41, died on July 25 at Nairobi Hospital after a long battle with colorectal cancer and is to be cremated, according to family.
Joyce Laboso, on the other hand, died four days later on July 29 at the age of 58 after jetting back home on July 14 from India where she had sought treatment.
She will be interred at Kandege village, Koru, Muhoroni, Kisumu County on Saturday, August 3.