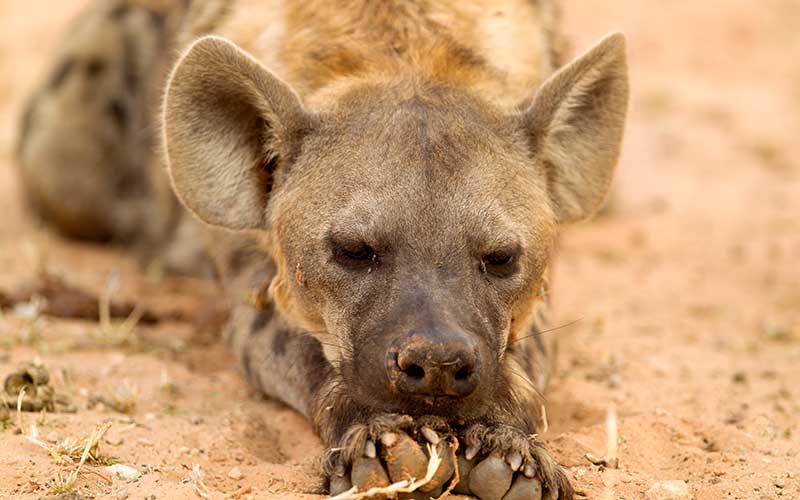 Residents of Malili sub-location, in Kilome region, Makueni County have threatened to hunt-down people who have been mimicking hyenas, instilling fear among locals before stealing and slaughtering their livestock.
Some of the residents whose animals have been stolen and slaughtered say that the "howling" has been happening since 2007 but of late they have come to establish that the sounds of "laughing hyenas" have been originating from thieves who have been terrorizing them.
Wilson King'ele from Kwa Care village says that whenever the "hyenas" invade their animals must be stolen and slaughtered with the meat being transported by waiting vehicles.
"We recently realized that when the "hyenas" attack, our animals are either stolen or slaughtered, I now fear that the only cow I'm depending on for milk might go any time. I don't sleep, it's bows and arrows throughout the night," said King'ele.
A few weeks ago, four cows were slaughtered in Kautandini village and their carcasses dumped in a bush.
The cows' owner Winfred Musembi told The Standard that the criminals have, for a long time, killed their cows and only gone for specific cuts.
"The thugs have a trick of slaughtering stolen animals, taking certain meat cuts they want and dumping the rest of the carcass behind. They then load the meat to waiting vehicles which have no number plates and connect to Mombasa road which is near. Why they prefer doing this is to ensure they are not caught with the entire animal," said Ms Musembi.
No arrests have been made in connection with the massive livestock theft and slaughter.