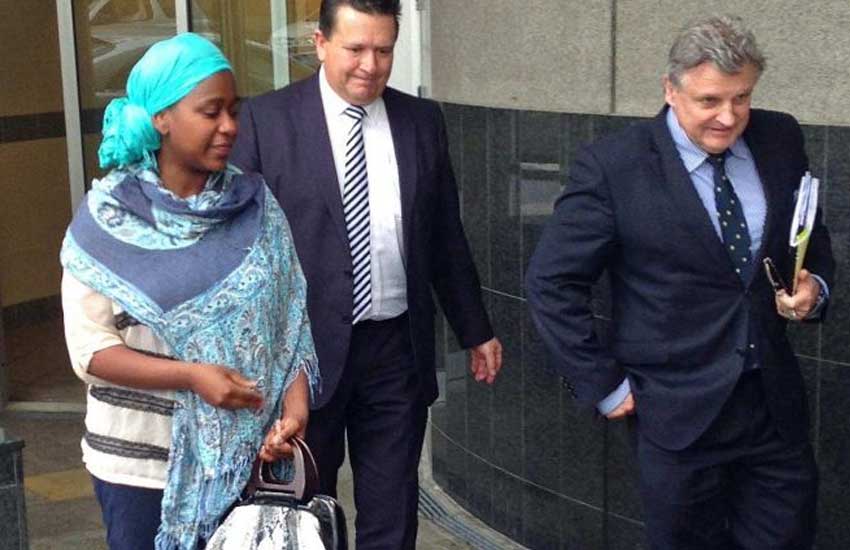 Former TV anchor Esther Arunga had a clear conscience in trying to protect her husband Quincy Timberlake in 2014.
This is according to Judge Martin Burns who in his ruling on July 18 stated that she lied in an attempt to cover up the cause of her son Sinclair Timberlake's death in Kallangur, north of Brisbane.
"You persisted with an account that your son sustained his injuries when he fell down a flight of stairs when both you and your husband were together in the bedroom.
"This was the version you told the triple zero operator, paramedics, investigating police and child safety officers as well as five acquaintances.
"Your intention was clear, it was to paint your husband in a positive light to avoid implicating him in your son's death," Burns was quoted by ABC News.
Her defence lawyers, following the guilty plea by the 38-year-old to being an accessory of a crime after the fact, pleaded with the court that she was impeded by "cultural factors" and was "naïve to the legal processes".
And, according to Australian Associated Press (AAP), Judge Burns concluded that Arunga was in a foreign land, nursing a six-month-old baby and heavy with grief when she was questioned by police on July 18, 2014.
"You must be taken to have been in shock at the death of your son, at the times when you were interviewed... and further to be grieving at your loss,
"You went from being a wife and a mother, who was at that time nursing a six-month-old baby, and who was otherwise trying to establish your young family in a new country, to losing your son, husband and daughters," said Burns.
He noted that when she came around, she set the record straight.
"You came to your senses and conveyed a truthful account to correct the false account you had previously advanced."
The truthful account, as Arunga told the court, was that Timberlake repeatedly punched Sinclair in the abdomen and threw him against the wall on July 17.
She was reunited with her two daughters- one of whom was six months old at the time of Sinclair's death- and had over the years been under the care of Child Protection Services.
The Australian Child protection services in law are mandated to intervene to "protect children and young people aged 0–17 years who are at risk of harm within their families, or whose families do not have the capacity to protect them."
As was the case with the Timberlakes where their son's cause of death for close to five years was suspect despite the two parents alleging that Sinclair fell down the stairs, "intervention was necessary to ensure the safety of the children" until when "protective concerns were resolved" as articulated in the profile of child protection services.
Quincy Timberlake is admitted in a mental health facility.