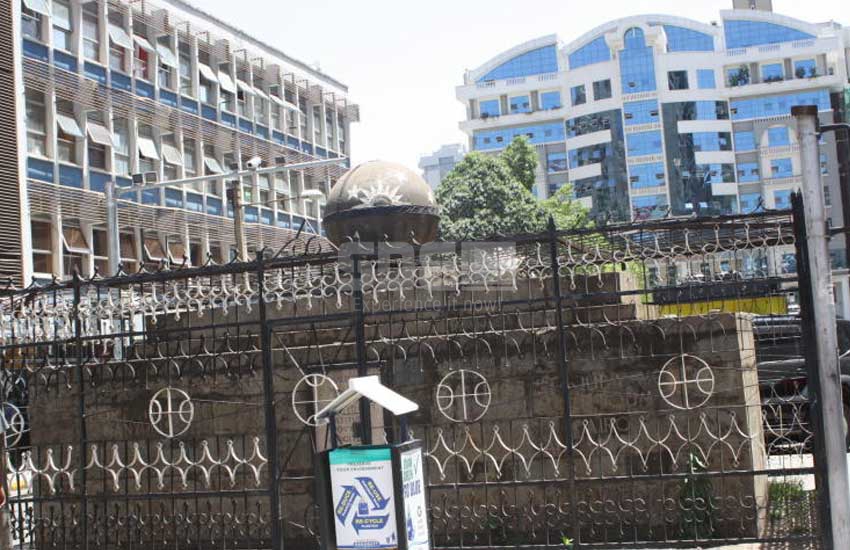 Many things happened in Kenya in 1926. Alliance High School was founded from medical funds meant to construct a hospital in Kikuyu, where returnees from World War I were to be treated.
Peter David Wasawo, the brightest student ever to emerge from Alliance, was born in the year the Happy Valley set held wife-swapping parties in Naivasha.
If you walk down Kenyatta Avenue just near the General Post Office you will see the gilded Galton-Fenzi Memorial Monument. Or the Nairobi Milliary Stone.
It was erected in 1939 to honour the memory of Lionel Douglas Galton-Fenzi, a motor-mad dude who mapped out Kenya's road routes.
Did you know Galton-Fenzi became Kenya's first motorist to drive from Nairobi to Mombasa in January 1926 when the road, that today snakes all the way to mwambao, was not even a dirt track?
Galton-Fenzi, co-driven by Captain Gethin gassed a Riley 12/50 from Britain's Riley Motor Car Ltd, and had to clear bushes with shears while ensuring lions did not make a meal of him.
Indeed, the pair drove the 1000 kilometres for 15 days without a petrol station in site, and when they reached Voi, well, they had to clear bushes to reach Mombasa!
If you are a member of the Automobile Association of Kenya (AA) then you have to thank Galton-Fenzi who founded it as the Royal East African Automobile Association in 1919 to "promote and safeguard the interest of motorists."
With a single Ford Anglia, AA started what is today Kenya's oldest driving school in 1962, and through the years AA has grown into the country's largest automobile association with over 100,000 members, and still counting.
By the way, Galton-Fenzi's Royal East African Automobile Association also managed the earliest Safari Rallies, before his death in 1937 at 56. Like most jungu stiffs, at the time, he was buried at St Paul's Catholic Church, Kiambu.
Did you also know that a little-known religious group, the Gospel of God Church, with headquarters near Daystar University, believes that the Galton-Fenzi Monument is the 'Ark of the Covenant', which tells them that Kenya is the Promised Land?