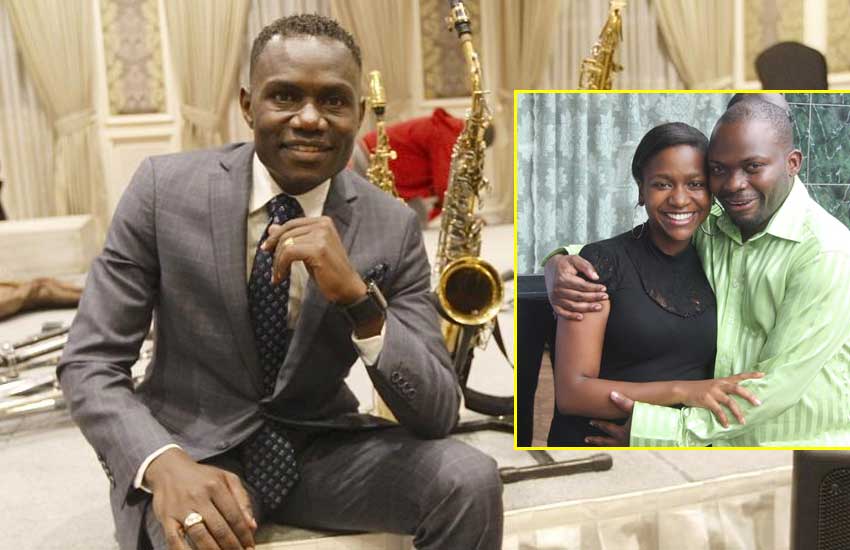 Joseph Hellon has denied that he played matchmaker to embattled former TV anchor Esther Arunga and Quincy Timberlake.
Speaking to Ken Mijungu, Hellon, the founder of Finger of God Ministry, explained that he was opposed to Arunga marrying his childhood friend Timberlake.
 "I did not play matchmaker. As a preacher, the Bible says marry the person of your choice. There were a lot of spiritual fathers at the time.
"In fact, there was a syndicate in Hurlingham, where we later discovered, upon investigation, as people impersonating people from other parts of the world and Quincy in collaboration with them worked to convince people that these spiritual people were giving information.
"At no one time did I ever matchmake Esther to Quincy and neither did I ever support that relationship. I respected Esther as a 30-year-old making her own choices," said Hellon
Hellon claimed that Arunga was staying with him when she hit it off with Timberlake.
"We were friends and neighbours when we grew up. That is the reason why I said this is a wonderful reunion and when he said he knew Esther from way back, and she was staying at my house then as my cousin, I thought why not, we are good people," he added.
The preacher narrated that though he was friends and classmate to Timberlake in primary school, he allegedly manipulated and bamboozled the anchor into marriage.
"First of all I am a man of God, I accept everybody -that is what I preach about; transformation and reformation. So anyone who comes to me with the aim of transforming and becoming a great person. But if they prove otherwise that maybe they have ulterior motives, then we have to call that out."
He went on to allege that his friend was involved in dark magic before joining his church.
"He told me before he joined the church that he was using black magic and he wanted to practice witchcraft and he wanted to reform," said Hellon.
Esther Arunga is facing charges in an Australian court after admitting that she lied over circumstances in which their then three-year-old son Sinclair Timberlake died on June 2014.
According to police, Timberlake is alleged to have assaulted Sinclair and did not die as a result of a fall as earlier reported by the two.
Esther reportedly changed her account after Timberlake subjected himself to mental evaluation on July 3.