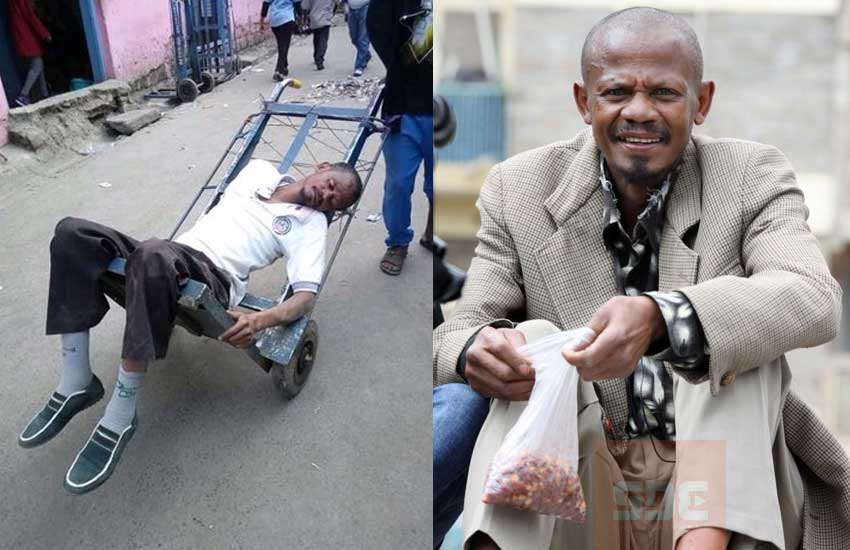 Martin Kamotho alias 'Githeri Man' has responded to images of him circulating on social media of him being wheeled on a mkokoteniwhile supposedly passed out, drunk.
According to a message posted in an account associated with the Head of State Commendation honorary, the person who took the viral photos has gravely pained him.
He wrote that he is in tears.
"Mwenye alipiga hii pic chunga sana. Aki nimelia," he wrote.
While he did not address claims that he was drunk, 'Githeri Man' has in the past grappled with alcohol addiction.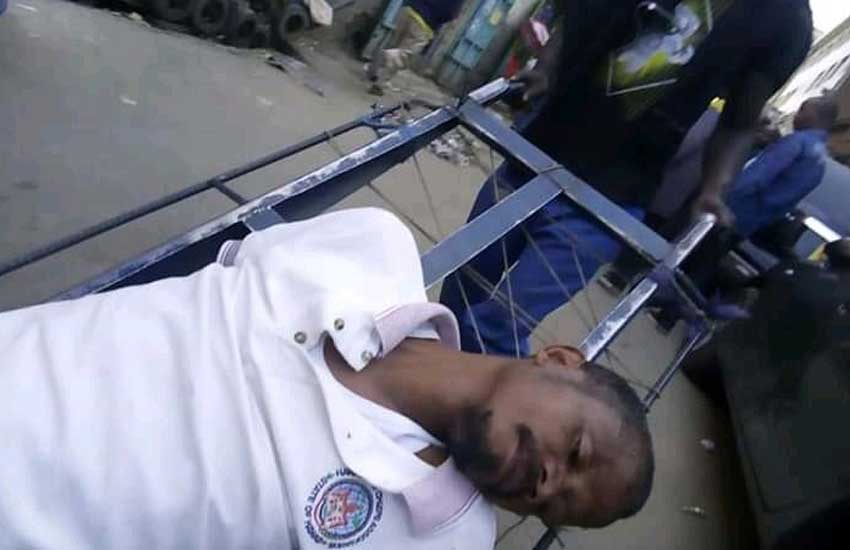 He was among 77 graduands early this year who successfully completed a seven-month rehabilitation program at the Mama Care Rehabilitation Centre, Kiambu.
Propped by Kiambu Woman Representative Gathoni Wa Muchomba, he was all smiles as he started his journey to sobriety in a graduation ceremony graced by President Uhuru Kenyatta.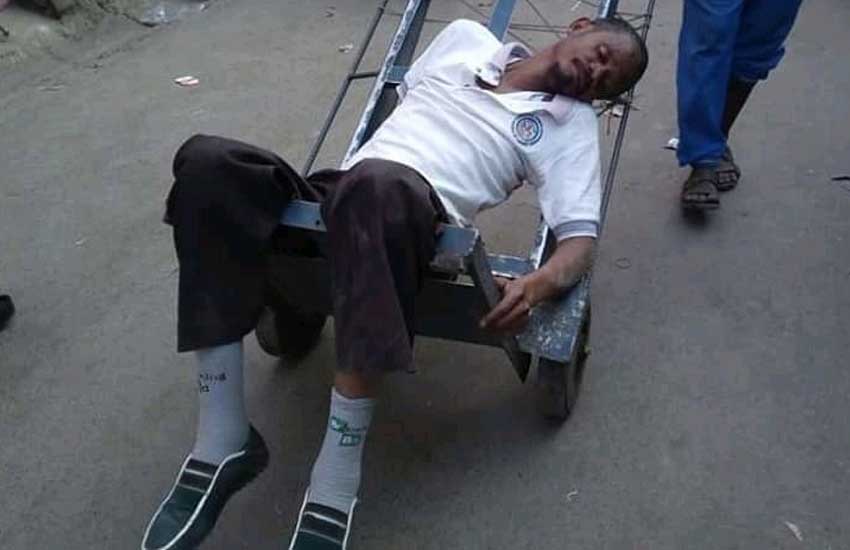 He shot to fame during the hotly contested 2017 elections after he was photographed standing in a voting queue at Imara Primary school while eating githeri.
A popular delicacy whose name has since stuck with him.
The photo brought the nation much needed comic relief and earned him lucrative endorsements and packages.
That same year, he was awarded the coveted Head of State Commendation by President Uhuru alongside 59 other notable individuals at the Jamuhuri Day celebrations.