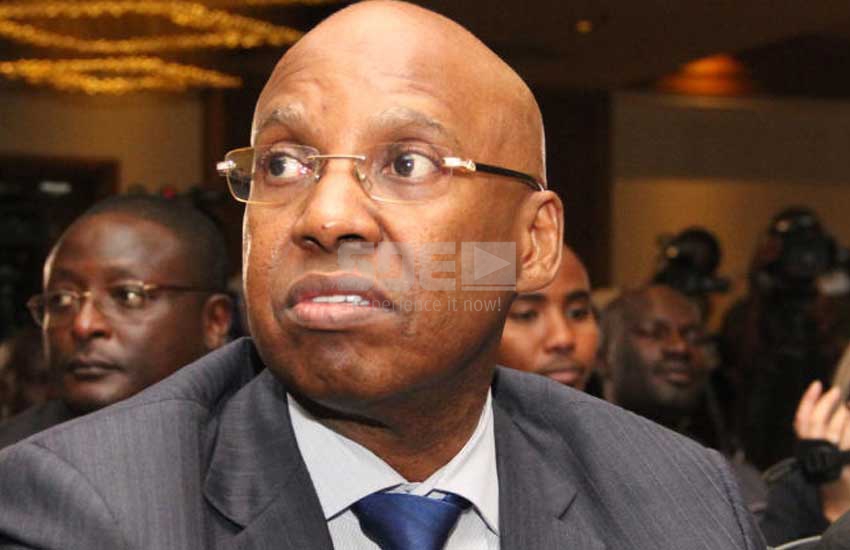 The Director of Public Prosecution (DPP) Noordin Haji has appealed a High Court ruling directing the release of seven firearms confiscated from businessman Jimmy Wanjigi.
In the notice of appeal, Mr Haji is challenging last month's ruling by Justice Chacha Mwita ordering the police to release the firearms to Mr Wanjigi, whose license had been revoked and is yet to be reinstated.
Wanjigi and his wife Irene Nzisa are the petitioners in the case while Inspector General of Police Hillary Mutyambai, Haji, Director of Criminal Investigations (DCI) George Kinoti and Attorney General Kihara Karuiki have been listed as the respondents.
"Take notice that the DPP and DCI herein, being dissatisfied with the decision of Hon Mr Mwita ruling given on June 21, 2019, herein appeal to the Court of Appeal against the whole of the said decision," reads the petition.
Justice Mwita had ordered the State to return Wanjigi's firearms, arguing that it (State) acted irrationally by carting away the guns while Wanjigi still held a valid license.
"The actions by the respondents were unlawful and actuated by malice," the judge ruled.