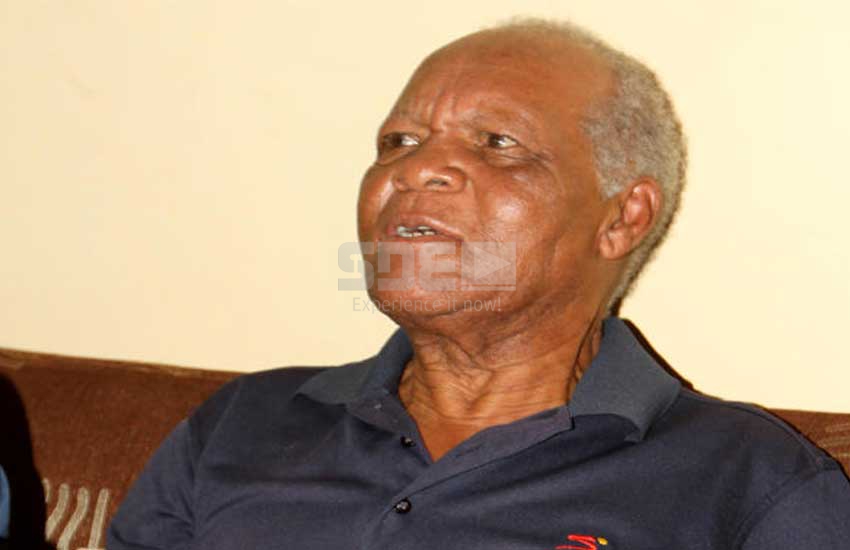 Legendary footballer Joe Kadenge is dead at 84.
The Kenyan icon passed on at a Nairobi hospital and played soccer when football boots were only a preserve of the few.
Footballers at the time preferred kicking the ball barefoot but that did not stop him from becoming the greatest Kenyan footballer of his time.
He saw local football evolve right before his eyes, a story he chose to tell in his book, Joe Kadenge: The Life of a Football Legend.
Authored by John Nene, the biography talks about the life and times of Kadenge.
A befitting gift to a man who in October 2015 was honoured during the Mashujaa Day alongside Bobby Ogolla and Mahmoud Abbas for their contribution to football.
"The book is basically about my life since 1956, and chronicles my life on and off the pitch. I am very excited and proud that the book is finally out. Now, those who have been asking about my life have something they can refer to," he said in 2015.
At the time, Kadenge was disappointed that Kenyan heroes were not recognised as they should be.
"I was recently given a State commendation, but it did not come with any monetary reward. It is good that I received the medal and my grandchildren will be proud to see it."
He went on to say that: "I am old and need money to buy medication. A medal alone does not help me," said Kadenge who quit his taxi business due to poor health.
Author Nene who remembers Kadenge from their childhood back in the 1970s, said this was his gift to the veteran sportsman for his contribution.
He added that he used his own resources to research on the legendary footballer.
"Kadenge is a player who is well known in East and Central Africa, yet the State has not recognised him in any way. In a way, this book is trying to correct that, as well as act as a documentation for the history of our football," he explained.