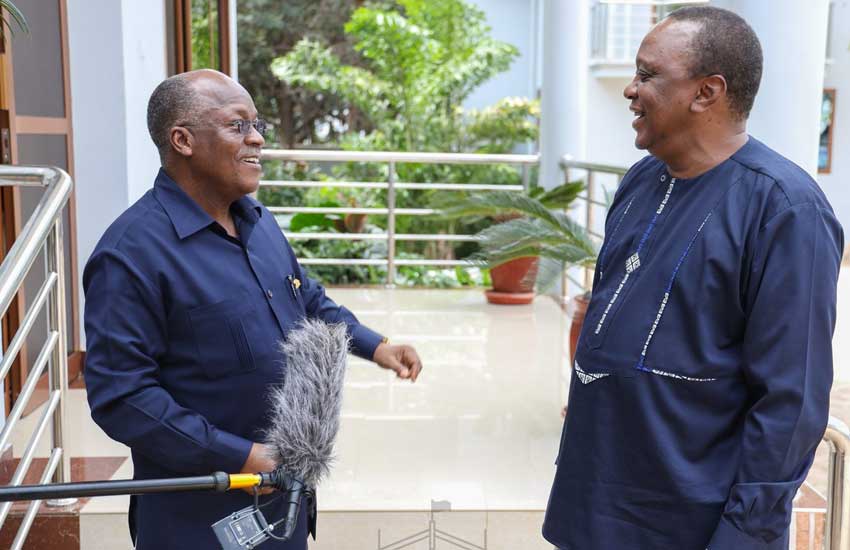 President Uhuru Kenyatta scored many firsts on his two-day visit to Tanzania.
His friendship with President John Magufuli was cemented further on Saturday at the end of his visit after he was gifted four peahens by the head of state.
In a video shared online, Magufuli narrated that it was the first time he has ever donated the piece of Tanzania's national treasure to a president but were a seal to the friendship between the two nations.
He explained that he was touched by the cordial ties between Kenya and Tanzania and reiterated that he would have the peacocks send over to Uhuru's residence by his team.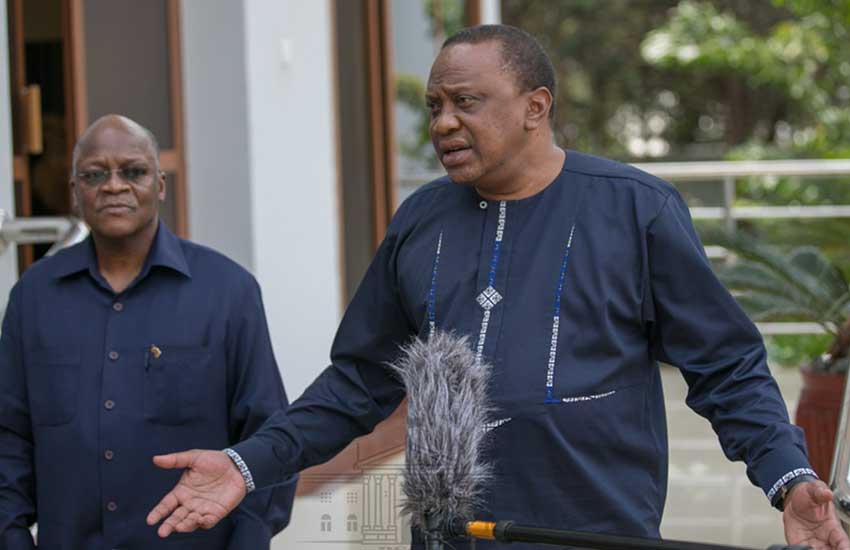 The Chama Cha Mapinduzi (CCM) bigwig, however, added a caveat to his generous offer.
"I am touched, I have never donated these peahens. They are a national treasure. But in respect to him and the cordial ties between Kenya and Tanzania, my team will send them over to his residence. In a few years, they will be of age, when the peahens get chicks, he will send them back.  
"President Kenyatta is a special man, I don't expect to gift anyone else. When he came, he went to my father's grave and visited my mother. The way my mother held his hand I knew she was really pleased to meet him," said Magufuli.
Here is the video:
Mhe. Rais Magufuli ampa zawadi ya Tausi Mhe. Rais Uhuru Kenyatta kama kumbukumbu ya uhusiano mzuri, undugu, urafiki na ujirani mzuri wa Tanzania na Kenya. pic.twitter.com/u9yiMTl1OZ — Gerson Msigwa (@MsigwaGerson) July 6, 2019