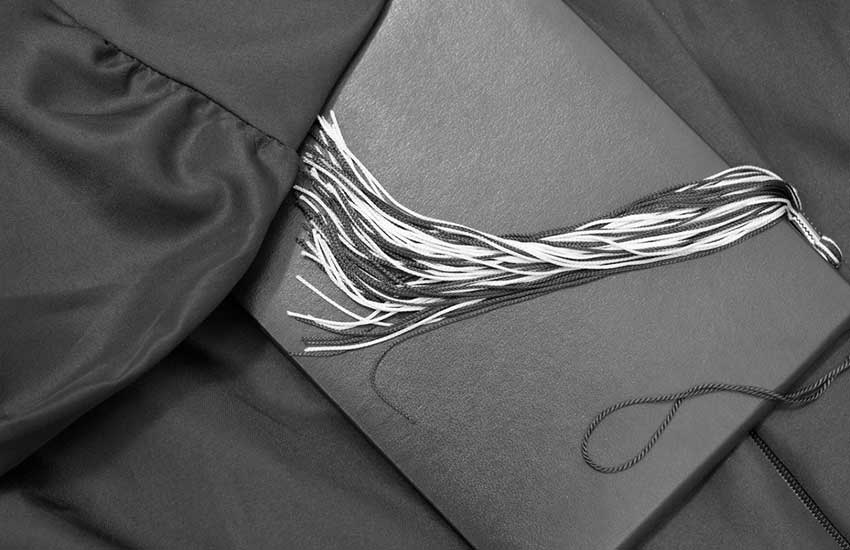 The single graduating student on a tiny Massachusetts island is nonetheless receiving the star treatment.
Actress and comedian Jenny Slate will speak at this month's graduation ceremony for Cuttyhunk Elementary School, a one-room schoolhouse on the island that has a year-round population of around 12.
Slate's audience will be Gwen Lynch, this year's lone graduate of the school that goes up to 8th grade, her family and other Cuttyhunk residents.
Michael Astrue, tells the Cape Cod Times that Slate is familiar with the island as a Massachusetts native. 
Rubber chickens at World Cup
Scotland's hopes of reaching the last 16 at their maiden women's World Cup were dented by defeat to England in their opener but they have responded by bringing out their secret weapon for their next game against Japan - rubber chickens.
Footage posted on the Scottish national team's Facebook site showed players haring around the training field in a bizarre game of tag in which they attempt to avoid being touched, or in some cases whacked, by the squeaky rubber fowl. - Reuters
25 babies crawl to finish line
In Lithuania, the rat race of life apparently starts early. Twenty-five babies have taken to the red carpet in Lithuania in a crawling race as their parents, grandparents and onlookers cheered the spectacle.
Saturday's event in Vilnius, the capital of Lithuania, was the 20th annual event staged by a local radio station to mark International Children's Day, celebrated in this Baltic nation on June 1.
Teams waved toys and even banged baby food cans to spur the 7-to-11-month-old baby girls and boys to move faster on the carpet. 
- AP