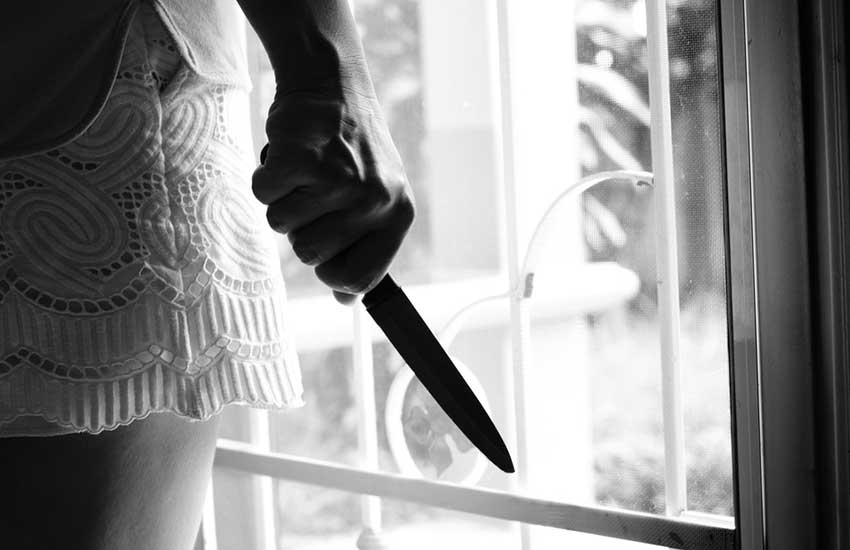 A man in Amun B Village, Apac District, Uganda is in hospital after his manhood was chopped off as he slept following a domestic quarrel.
According to the Daily Monitor, Moses Okot, 46, was allegedly assaulted by his wife, Beatrice Acen, 35, at around 10 pm for denying her conjugal rights.
Okot narrated to the outlet that on that fateful night, his wife came home drunk and demanded that he let her in. He later awoke to blood soaking his pant.
"When I returned home from hunting at around 7 pm, my wife was not home. My daughter served me food and I went to bed thereafter.
"My wife returned at around 10 pm and shouted that I open for her the door. I was already asleep. I felt some little pain, which woke me up only to find my pant wetted with blood.
"The woman comes back home when she is too drunk. As a man, I would no longer tolerate such, so I decided to deny her sex with the hope that she would reform. She had always demanded sex," he narrated.
Married for 10 years and with five children, the couple is said to have been at loggerheads over her alcoholism and his tactic of suing sex as punishment.
"It's not the first time Acen is inflicting injuries on her husband.  Last year, she broke this man's collar bone during a domestic fight and ran away. The case was settled in my office and they reunited," said Anthony Ogwal, the chairman of Amun B Village.
He is recuperating at Apac Main hospital. The wife is reportedly facing charges of causing grievous body harm.
"He has already been given police medical form. After completing the treatment, the suspect can be arrested and taken to court," a police source told the Daily Monitor.