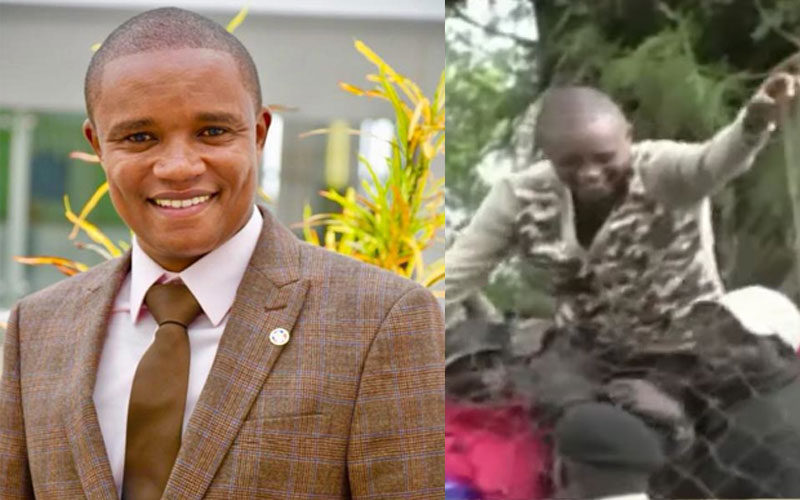 There was drama in Molo, Nakuru County on July 4 after the area Member of Parliament Kuria Kimani showed up for a meeting drunk.
Ironically, the meeting had been called to address the rise in consumption of illicit brew in the area.
Kimani arrived at the venue flanked by tens of supporters before being invited to the podium to speak.
Residents' fears that the legislator was behaving oddly were confirmed when he staggered to the podium before giving a slurred speech.
Footage of the event shows the legislator walking with the aid of two people, each holding him on either side.
"We used to live him but he has brought us great shame, especially the women. His actions today left us in shock," said a resident.
Kimani is also seen being hoisted by aides and police over a fence before later being whisked away after angry residents threatened to beat him up.
The meeting was to be chaired by Molo Deputy County Commissioner David Wanyonyi.