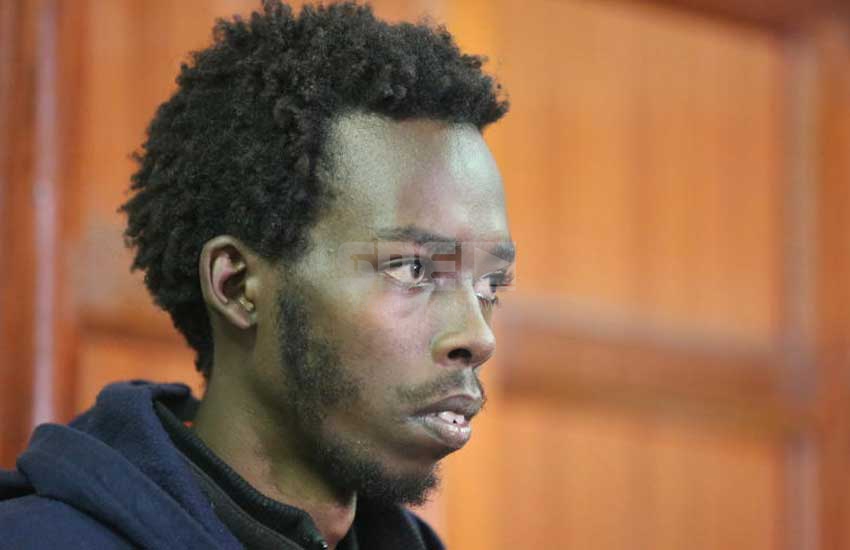 A university student who was shot at State House has pleaded with President Uhuru Kenyatta to forgive him.
Brian Kibet, a Jomo Kenyatta University student who was arrested on June 11 for scaling State House wall, said he had suffered for the offence.
A report by Kenyatta National Hospital, where Kibet sought treatment after he was shot, showed he suffered from schizophrenia, a severe mental disorder that affects how a person thinks, feels and behaves.
Kibet, in a moving plea before Milimani Chief Magistrate Francis Andayi, asked for the court's and President's mercy.
The prosecution asked the court to have Kibet taken to Mathari Mental Hospital for assessment.
"I have no problem. I have suffered for being held in a police cell and being cuffed to a bed. I am in pain. I pray to this court to forgive me and I will not repeat the offence... I pray that President Uhuru Kenyatta and Kenyans forgive me," he said.
The magistrate was of the view that Kibet gets help from his family.
Meanwhile, Kibet's father Kevin Boyo has pleaded with the court to have him in a mental hospital instead of prosecuting him. The case will be mentioned today.