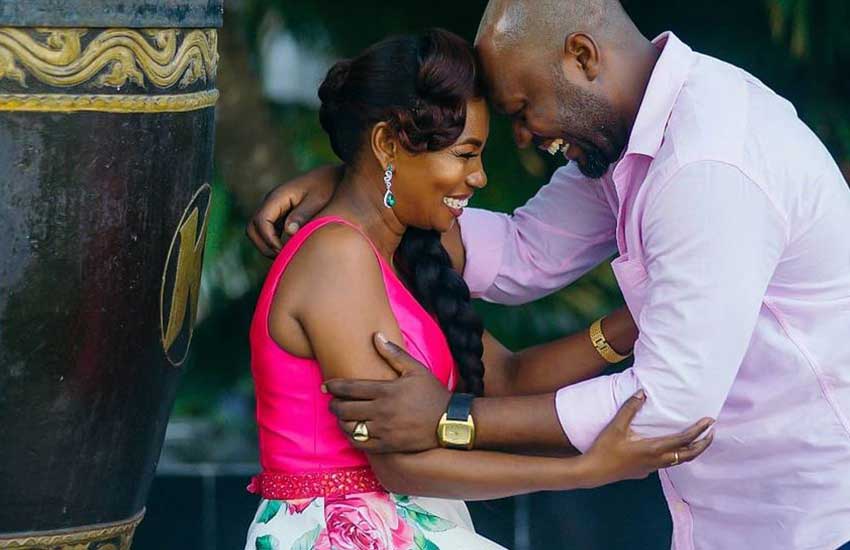 Diamond Platnumz's stepfather Rally Jones has unleashed his marriage certificate, quashing reports that his relationship with Sanura Sandra Kassim is on the rocks.
In an Instagram post seen by SDE, Jones shared a certificate undersigned by Baraza Kuu la Waislamu Tanzania (BAKWATA) that he married Sandra on October 1, 2017.
In the caption, Jones shrugged naysayers off with a bold declaration that he is content with her as a wife and that he has no reason to justify his marriage.
"Kwenye maisha nilijipangia pindi muda ukifika wa kuoa nioe mke mmoja tu na ndo nishaoa hivyo hakuna tarajio lingine pia simtaki yeyote zaidi yake...anayetaka mafumbo ya Instagram aje na cheti kama hicho," wrote Jones.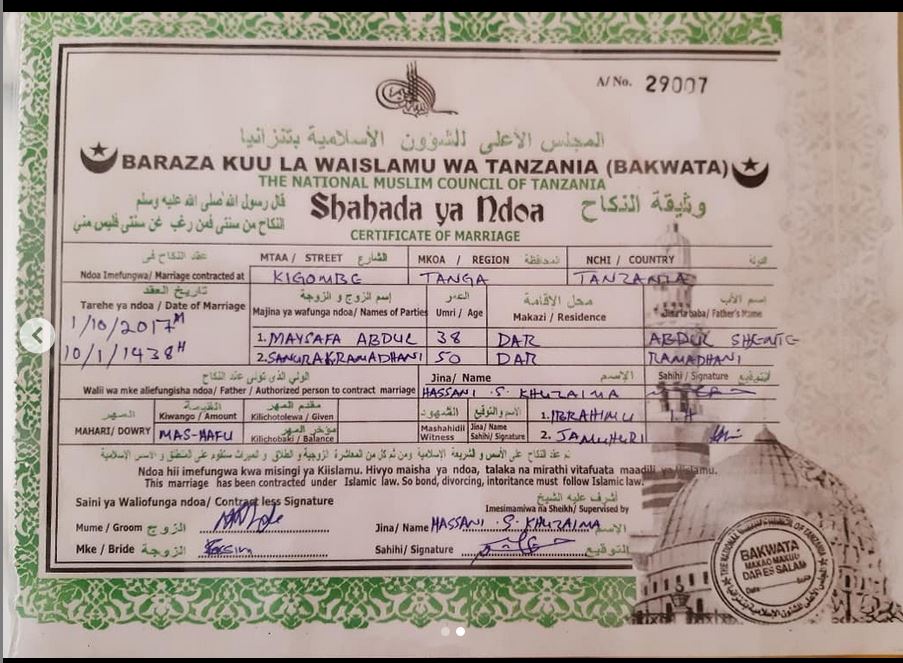 His assurance comes under a month after reports emerged claiming that Jones had fathered a child with a woman only identified as Sharifa.
In an interview with a Tanzanian outlet, Sandra reiterated that she is his legal wife and that his alleged cheating ways were of no consequence to her.
"Simjui aliyezaa hata kama kazaa sio mke, mimi ni mke najulikana kote. Kama anataka azae tu, hakatazwi mtu kuzaa halafu mimi sio tasa, watoto ninao na tena wanajulikana dunia nzima. Wanalinufaisha jiji, sasa mimi mtoto wake atanishughulisha nini?
"Ndio kwanza mchanga kama kazaliwa. Hanibabaishi chochote hata kama ni mwanamke ako naye hanibabaishi. Hana mbele wala nyuma mimi sio muuza uchi. Mimi nakaa kwangu na nina familia na ninajiheshimu na nina kila kitu. Kama alichepuka akaenda kuzaa azae tu," Sandra was quoted saying.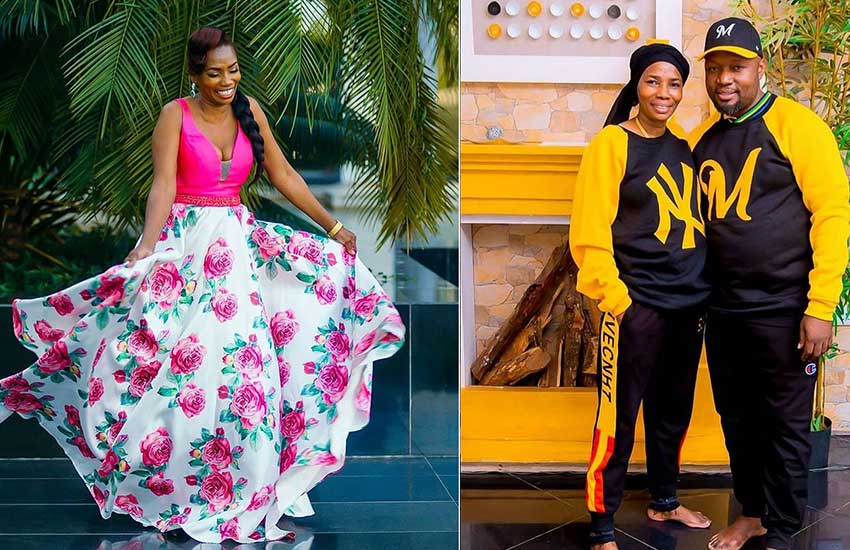 Eight months earlier, Rally Jones was under fire over claims he had been exchanging endearing messages and eyebrow-raising videos with an unnamed woman.
When the woman was, however, contacted by Global Publishers, she claimed her phone was stolen.
"Listen, my phone was stolen and maybe the person chatting with the lover to Diamond's mum is a thief. I do not remember chatting with that man and even if I did, is he not a man like any other?" She said.
A position riveted by Jones who denied the allegations.
"I have never chatted with random women. If you have that woman's contacts send them to me then I will answer your question."