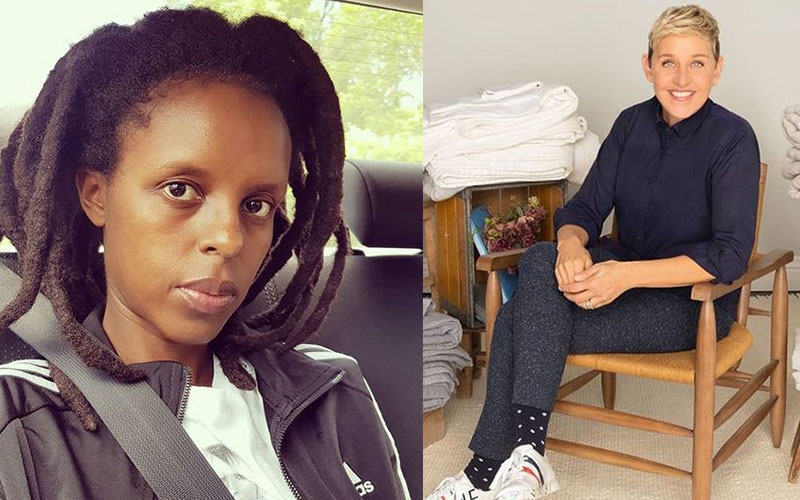 Stage 4 endometriosis survivor Jahmby Koikai has penned down an emotional letter to American comedienne and television host Ellen DeGeneres asking for an opportunity to be a guest on her show,
The former NTV presenter seeks to create a worldwide endometriosis awareness and hopes to be featured on the Ellen show to give her story.
Speaking on an IGTV video uploaded on her Instagram page, Jahmby began by mentioning that she has reached out to Ellen before but to no avail and resorted to read aloud the letter she had previously sent to her.
"Dear Ellen, my name is Jahmby Koikai from Nairobi Kenya, a stage 4 thoracic endometriosis survivor. Endometriosis is a disorder in which the tissue that normally lines the uterus grows outside the uterus. In my case the endometriosis spread all the way to my lungs, diaphragm, chest, ribs, appendix and close to my heart." She began reading the letter.
Jahmby who reveals she has had 21 surgeries to stabilize her condition, mentioned that close to 200million menstruating women in the world are fighting endometriosis and that she was fortunate enough to get the urgent medical attention that saved her life.
"This disease has no cure but can be treated through a skilled surgery known as excision. I've battled this disease for over 20 years," she continued.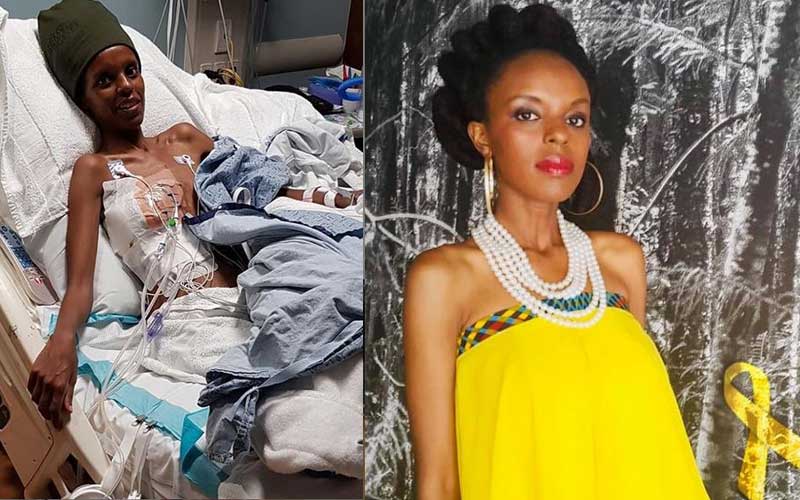 To Ellen
"This disease behaves like a cancer, but it is not a cancer. I'd love to be on your show to raise awareness about this disease and to give hope to millions of women fighting in silence. I'd also love to share laughs and I'd love to be on your show and teach you a few dance moves from Kenya, like Odi dance, even though I have two left feet," Jahmby read on.
Concluding the letter, she appealed to her Instagram family to help her tag Ellen so that she can see her post something her loyal Instafam went all out on.
Celebrities with Endometriosis
During the endometriosis month In March 2019, Elsie Odhiambo, Founder of the Endometriosis Foundation of Kenya with the help of other women including former Citizen TV news anchor Janet Mbugua and BBC journalist Ciru Muriuki spread awareness about the disease all over the country using their stories as testimonies.
Ciru Muriuki
Renowned journalist Ciru Muriuki says it is "the kind of pain that makes it impossible to even walk". Describing the suffering she began experiencing at puberty.
She says, "my periods were horrendously painful since high school. I hunched over to move from one point to another. I couldn't walk upright. I would be vomiting after meals. My daily routine would be completely disrupted."
Janet Mbugua
For the former citizen TV anchor, she underwent laparoscopy for deep ovarian endometriosis in 2005 and is now free of the disease.
Churchill Show comedienne Zulekha
A few months ago, comedienne Zulekha appealed to the public to help her raise funds for her endometriosis surgery.
The former Qwetu radio presenter took to her Facebook page to let her fans know she has been battling endometriosis and has reached a point where she urgently needs surgery to contain the condition.