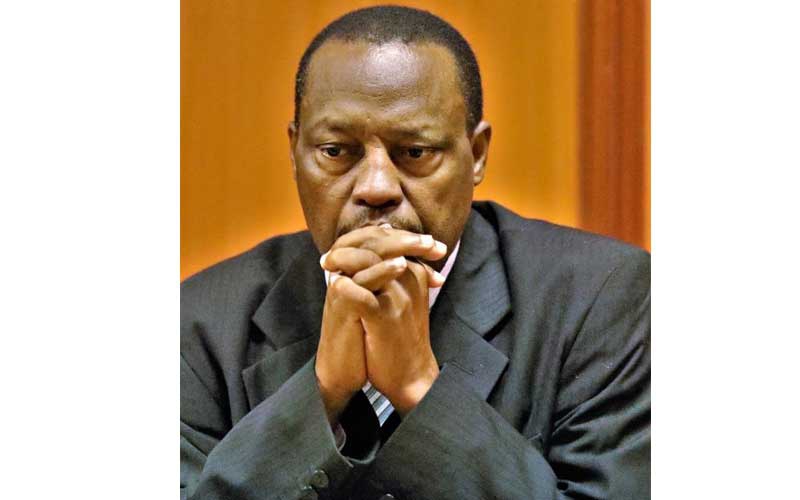 An inquest yesterday heard that former government pathologist Moses Njue took organs of a dead State official during a postmortem without his family's consent.
Meru county pathologist Scholastica Kimani told Senior Resident Magistrate Evans Mbicha that Dr Njue said he took the heart and kidneys of Benedict Karau on March 2015 to conduct further tests.
Mr Karau was an assistant chief at Akamia sub-location in Tigania East.
Karau died at the home of his youngest wife on March 2, 2015 aged 74 years, after choking on an evening meal.
Njue and Dr Kimani both conducted the first postmortem at the Consolata Nkubu Mission Hospital Mortuary on March 12, 2015.
Kimani said at the time, Njue was accompanied by eight students from his Kings Medical College in Nyeri.
Two police officers and the hospital mortician were also present. Four relatives of the deceased waited outside.
"I saw him take the heart," said Kimani. The kidneys were also taken. He said he was going to use the organs for histology tests. He should have asked for consent from Karau's family which he did not."
Five months after the first postmortem, Kimani told the court that a section of Karau's family demanded his exhumation.
A second postmortem was carried out and the organs were not found in the body.
She said when she received a request to attend the postmortem at Mwendantu Funeral Home, she called Njue and was surprised when she became aware that the histology tests were not done.
"He, however, told me that he knew where the organs were," she told the court.
The magistrate had earlier turned down a request to postpone the hearing to await the attendance of lawyer John Abwour, who had written to the court seeking to appear for the deceased's youngest widow.
The prosecution, led by State counsel Anthony Musyoka, had opposed the application saying the inquest had substantially advanced and Abwour should have made such a request earlier.
Musyoka also told the court that it was not easy to get the pathologist appearing on another day, together with the two mortuary attendants from Mwendantu funeral home.
The magistrate ruled the reasons advanced by Abwour were insufficient.
Chief government pathologist Johansen Odour and Slyvester Maingi who attended the second pathology were issued with summons to testify when the inquest resumes on August 1.