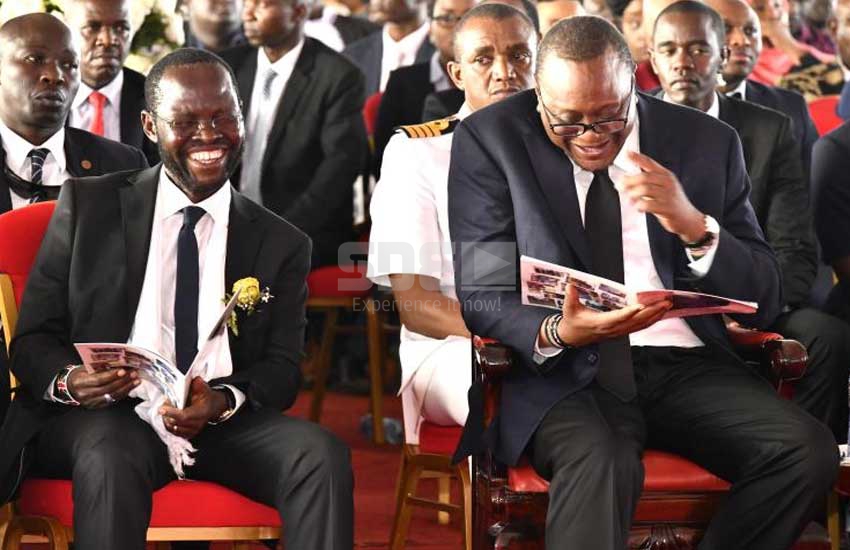 The sister of Kisumu County Governor Anyang' Nyong'o helped First Lady Margaret Kenyatta deliver her eldest son Jomo.
This is according to President Uhuru Kenyatta who on Friday, June 14 revealed that his family shares a special bond with the Nyong'os.
Speaking during the burial of Governor Anyang' Nyong'o's mother Dorcas Nyong'o in Seme, the president narrated that the deceased saw her dream to be a nurse fulfilled by her daughter.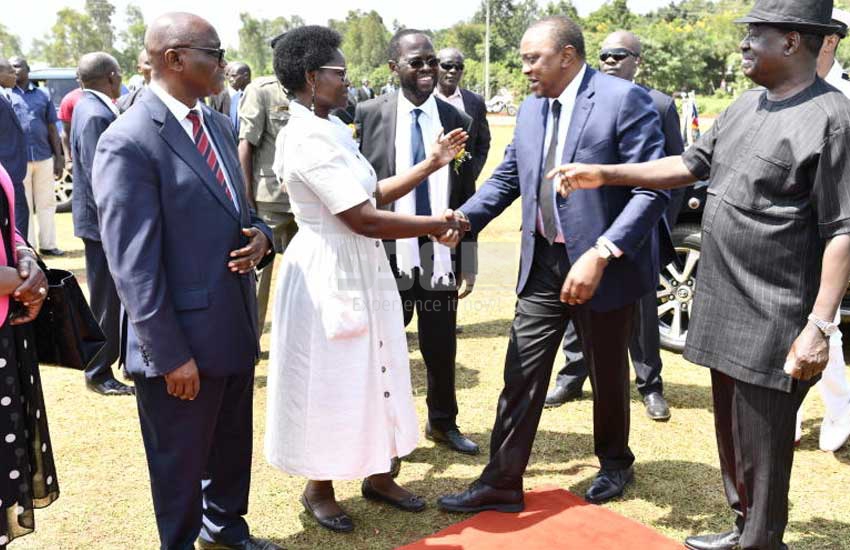 "Sikumjua sana, naskia alikua anataka kua nurse. At least I can testify she would have been a good nurse. This is because her first daughter who became a nurse and spoke here earlier is the one who delivered my first son Jomo.
"Hii ni hakikisho ya kwamba ata yeye angekua nurse mzuri.Mama, endelea kutuchunga, mtoto amekua na ako na bibi na mtoto sasa," said the president.
Jomo and wife Fiona Achola welcomed a baby daughter in 2017.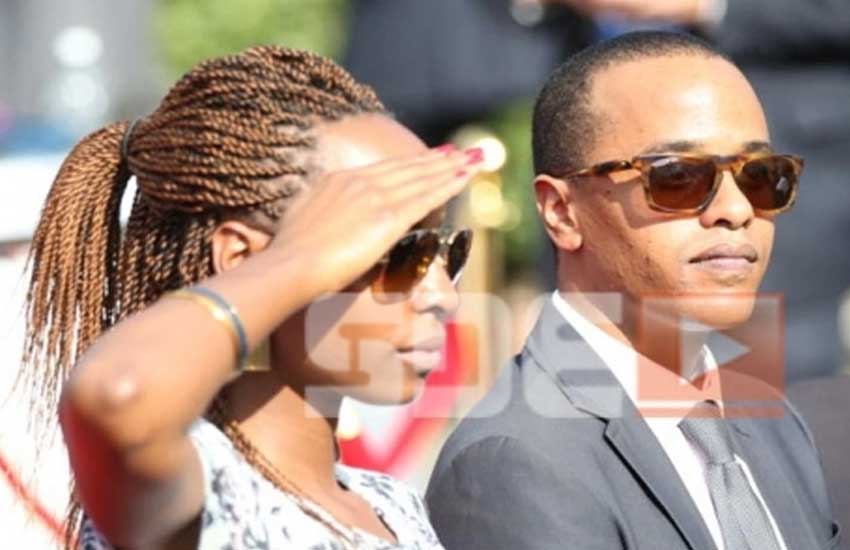 News that they had welcomed the child was made public by Israel Prime Minister Benjamin Netanyahu during his one day visit to Kenya where he congratulated the president on being re-elected and being a grandfather.
"Congratulations and to our many friends in Africa, this is a double celebration because I understand from the First Lady Margaret that you have a granddaughter. I don't know what is harder, to bring a granddaughter to the world or to be elected?" said PM Netanyahu.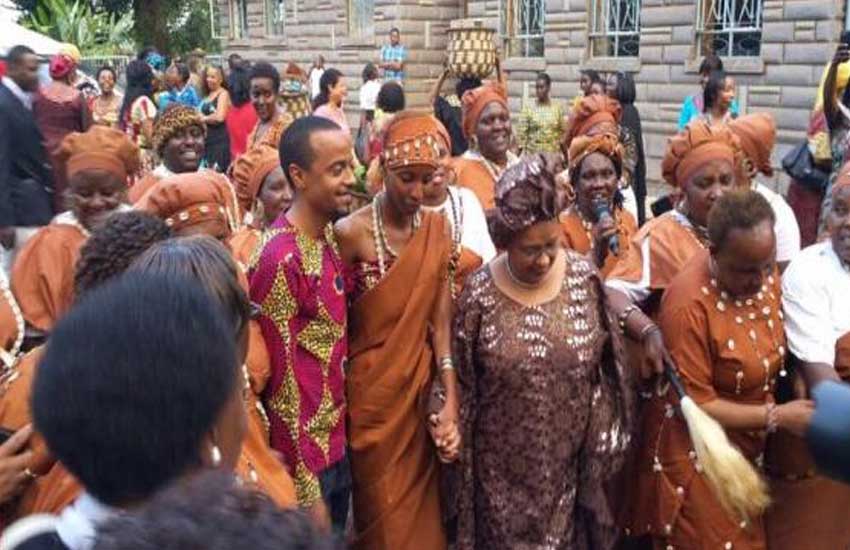 The grand-daughter was reportedly born at the Aga Khan hospital and named Wanjiru after First Lady Margaret Kenyatta.