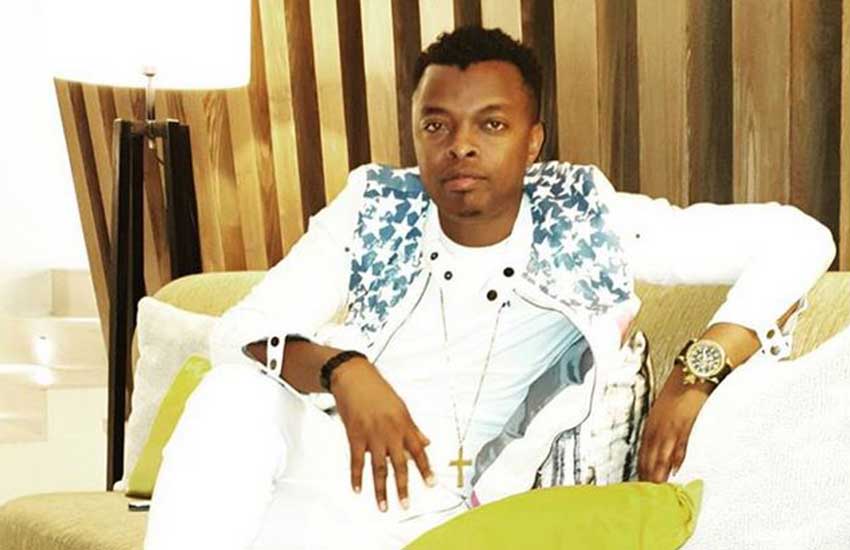 The unending drama surrounding the life of controversial gospel singer Ringtone Apoko on Monday, June 10 took a new twist.
This is after Apoko took to social media to allege that he had been arrested for 'prostituting' and 'confusing' students at Cooperative University.
While the arrest is new, it is understandable why many of his followers were apperehensive when he made the announcement.
Over the years, Apoko has courted both friend and foe in equal measure over his knack to draw attention to himself.
For starters, he was 'arrested' looking for a wife while holding aloft a placard of qualities the woman he was looking for should have.
Karen
Before he started hawking his heart, Apoko in February 2019 posted that he was in the crosshairs of Karen Residents Association for rearing over 40 cows in the posh locale.
"We are happy that you're now one of us. We are however not pleased that you are rearing cows. Karen is not a farm but a residential community," read part of the letter alleged to be from the association.
"I got those cows when I was wooing Zari, but when she refused to take up my offer, I decided to keep them. Now they have multiplied and are also a source of milk which I am able to sell," he narrated.
The authenticity of the letter could not be independetluy verified by SDE.
Zari
Then there was his much publicised 'hunt' for entrepreneur Zari Hassan.
The day Zari declared that she was done with singer Diamond Platnumz, singer Apoko was in hand and vowed to do anything for her as he was best suited to marry the socialite.
"Leo tumenunua ngombe 42 ambazo tunapanga kupeleka Uganda kwa Akina Zari wakati ukifika. Na kieleweke vyema kama mwanamme hajalipa mahari bado huyo msichana si wake.Ama namna gani?"
When the Ugandan-born socialite visited the country in 2018, he claimed to have bought Zari a Range Rover as a gift.
She turned down the request. He had reportedly hired the posh car.
Runda
Just three months ago, the Wacha Iwe hitmaker revealed that he is broke and not moneyed as people think.
This came in the backdrop of his announcement five years ago that he had relocated to Runda.
An affluent neighbourhood where politicians, corporate CEOs and top business magnets in the country call home.
"It feels good when God blesses you and lifts you to higher grounds. This is God's favour,
"I have already got my new house in Runda and I am looking for cube movers to help me relocate my households. I should be able to host friends to a housewarming party in a few weeks' time," he told Pulse.