Popular Kenyan musician Otile Brown and Comedian Jalang'o have quashed their differences.
The two who fell out a few months ago buried the hatchet with the help of Jalango's boss and radio co-host Alex Mwakideu.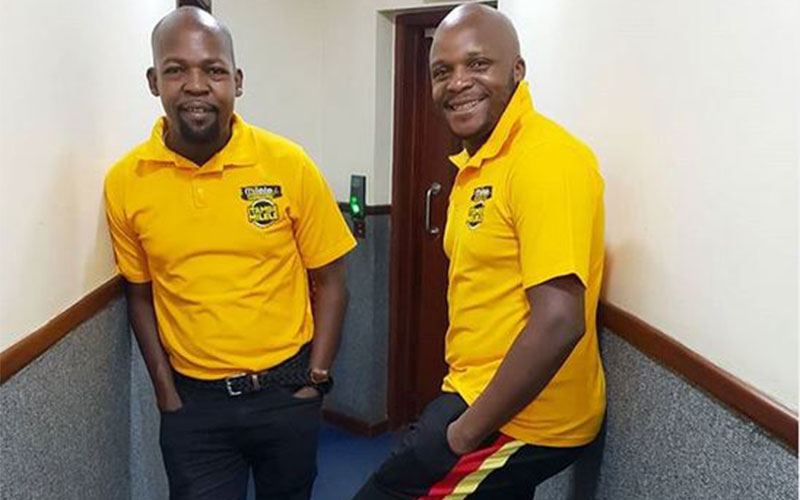 Reconciliation between Otile and Jalang'o was brought up by the musician during an interview with Jalang'o and Alex on Milele Concert Friday.
"Mimi na ndugu yangu huyu ni kama pia tuko na grudge! Na leo nataka tuizungumze, we are finishing everything today,"Otile said.
Since Otile had made tthe announcement while still on air, Mwakideu, Jalango's co-host asked if they were comfortable squaring out their issue on air or opt for a commercial break assuring that it would stay confidential.
In a video shared on Otile Brown's Instagram page, the two are seen giving each other a brotherly handshake with the rest of the crew teasing them.
"Wakati Wakhungu alikuwa anasoma news hapa na furahi kuwa mumeweza kumazila differences zenu na sasa mambo yako sawa. I like how you deal with your issues kiutu uzima sana. And with that spirit utaenda mbali sana," said Mwakideu.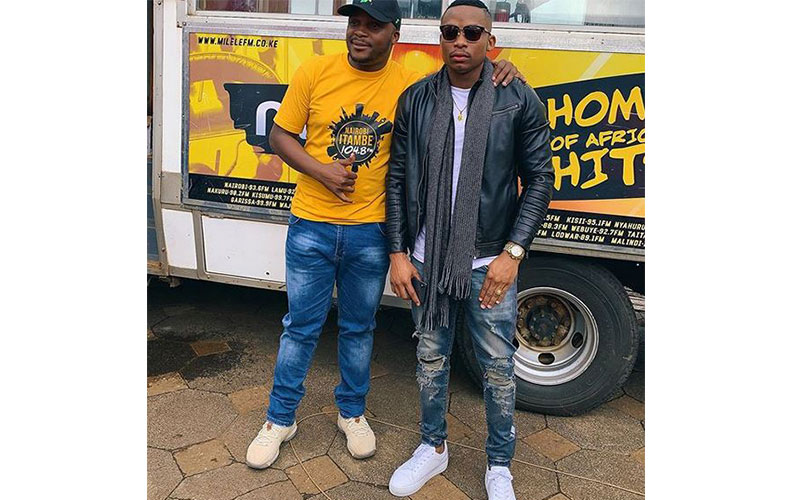 Relieved, Otile said, "Nashukuru kwambatumewezakuongeana mambo yetuyamekwenda sawa."
To which Jalang'o added, "Kabisa sai tuko tayari kufanya kazi pamoja and I can't wait for your next project,"   
Fallout
It all started after Jalang'o apparently categorised Otile and a few other musicians as those that can take on Wasafi together, a comment Otile wasn't impressed with.
"Do you know these guys Otile Brown, Masauti, Kalechi and Idi singer can take Wasafi head to head? Actually they are better. All they need is your support. What do you think?" Jalang'o said.
Otile took to his social media to correct Jalang'o asking him to stop thinking small of them.