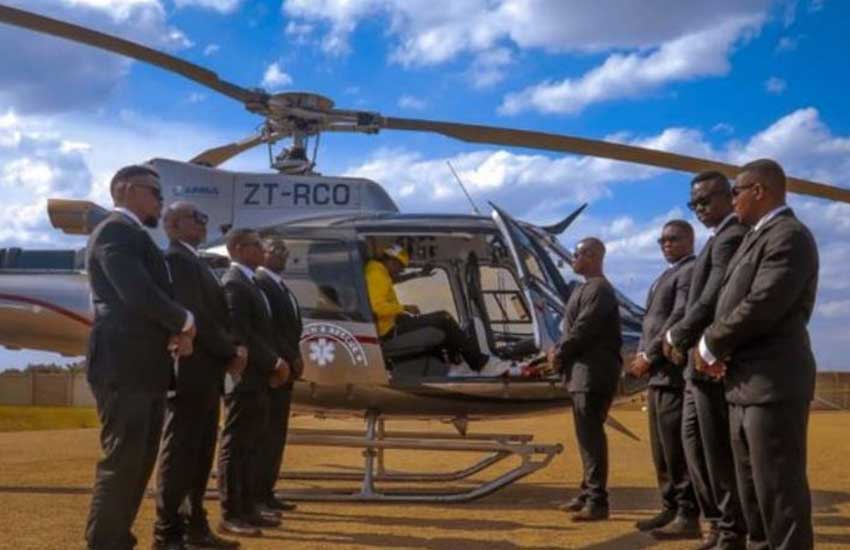 Touted as one of East Africa's richest singers, Tanzanian star Diamond Platnumz spared no cost when it came to lighting the sparks of showbiz on Wednesday, June 5, in Kahama.
This was evident after he took his larger than persona to the next level by hiring a chopper for Sh1.3 million (TSh31 million) to Shinyanga region where he landed in three different locations to share his Eid wishes.
According to Ijumaa Wikienda, Platnumz landed in style to the delight of thousands who flanked his entourage as he snaked his way around town popularizing the night concert aimed at celebrating the end of the holy month of Ramadhan.
Sharing the Eid spirit, the Wasafi Classic Baby (WCB) boss dished out crispy notes to the adoring fans.
"Kikubwa sina, ila Kidogo sitoacha kula na wenzangu….Unapoona Msafara huu wa #OneManOneMic unapita ….usisite nawe kuja kupata mkono wa Eid toka kwangu," he posted on Instagram.
He landed in three schools located in Geita Katoro, Kahama Masumbwe, Kahama Kakola, and wrapped the tour up with a grand entry at Kahama national stadium.
By road, the singer's long entourage visited Shinyanga Mjini, Shinyanga Stand Kuu and made stops in all localities that lined up the road to Kahama.