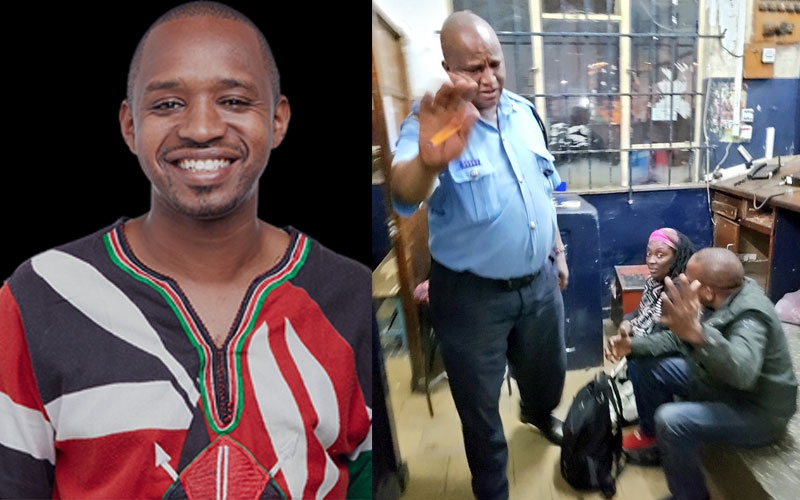 As the famous saying goes, 'A thief has forty days', for Christopher Maina and Mary Wangeci their forty days ran out yesterday when they were caught red-handed trying to get away with activist Boniface Mwangi's backpack.
According to Mwangi, he was enjoying his coffee at a restaurant when he turned to get his phone and found his back pack in the hands of the two culprits. He raised alarm and got the attention of others in the restaurant which led to their arrest.
I was having coffee when Christopher Maina & Mary Wangechi decided to steal my bag. I turned and found them with my bag. Raised my voice; they were arrested.They're at Central Police & guess what? They're wanted for theft in other restaurants.Lost anything to them? Wako Central. pic.twitter.com/pyPcfxBSoo

— Boniface Mwangi (@bonifacemwangi) May 31, 2019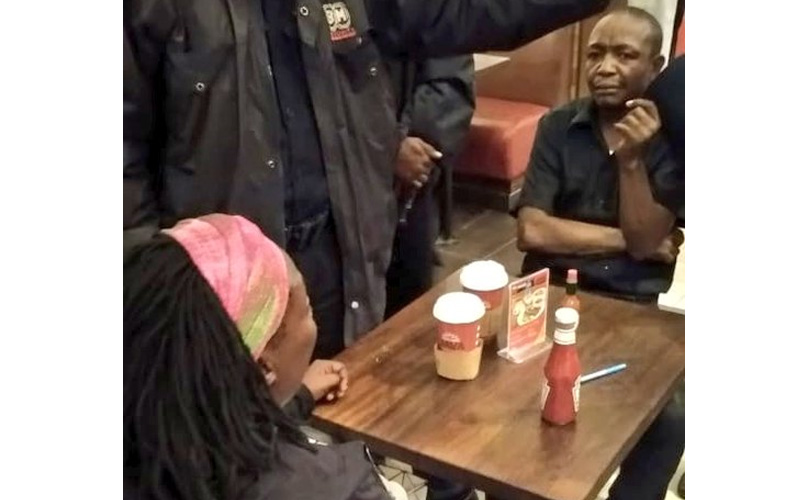 Christopher and Mary who were taken to Central Police station. There, according to Mwangi, he found out that the two were being sought by police in relation to theft in other restaurants.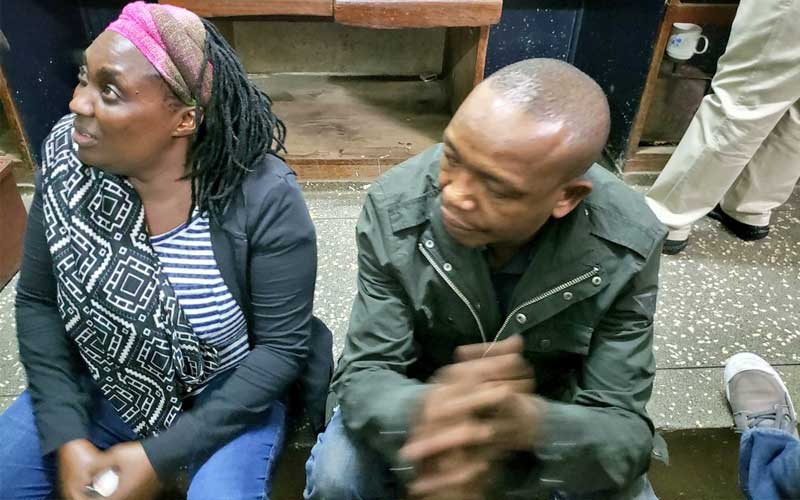 Angry Kenyans took to Twitter to air their sentiments on the issue pointing out that thieves in Nairobi are making residents lives difficult.
Here are some of their comments;
May 31, 2019
I just thought the same, leo wameibia a certified noisemaker watakiona, yule mbaya ???????????? Thank God for Boni though, at least now they will pay for all those ones they have stolen before — Japheth Odonya (@odonya) May 31, 2019
Out of all people to steal from they go steal from Boni M either they are super daring or the biggest fools alive — kibwana Hassan (@kibwanamatano) May 31, 2019
The thieves picked a wrong target, they didnt know that u have a 'street' instinctive mind cos of ur humble beginnings.. For the sake of hundreds who may have fallen prey to these low lives, plse pursue the case to conclusion, otherwise the guys will be back to it — Punda Amechoka (@AmechokaPunda) June 1, 2019
You are always at the right place @bonifacemwangi , or is it that news just follows you when you leave the house...???? I'm glad you caught them again though . — Odenyo (@itsdamiel) June 1, 2019
Thank you for this.
These two are notorious for stealing laptops. They have messed up so many jobs and projects stored in the laptops they've been stealing.
Press charges and make sure they rot in jail — Wilson Gitau (@WilsonWaGitau) May 31, 2019
Wali gusa wrong number ????????????????????. Hawajui Bontez ana jua radar za hizi Streets mbaiya. Soon @Street_RadioKE will award him with a HSC, Head of Street Commendation. Hiyo couple wana bahati hawaku pata squad ya team building wame zoea watu mbaya. — ROWBOW RAWBOW (@Rowbowz) June 1, 2019
This idiot stole my bag at bonds restaurant upper hill. I remember this guy sat at a table next to ours and my bag was gone, they even tried to use my atm cards to withdraw cash but cares were blocked — Nyams The Divine (@Ziloopi) June 1, 2019