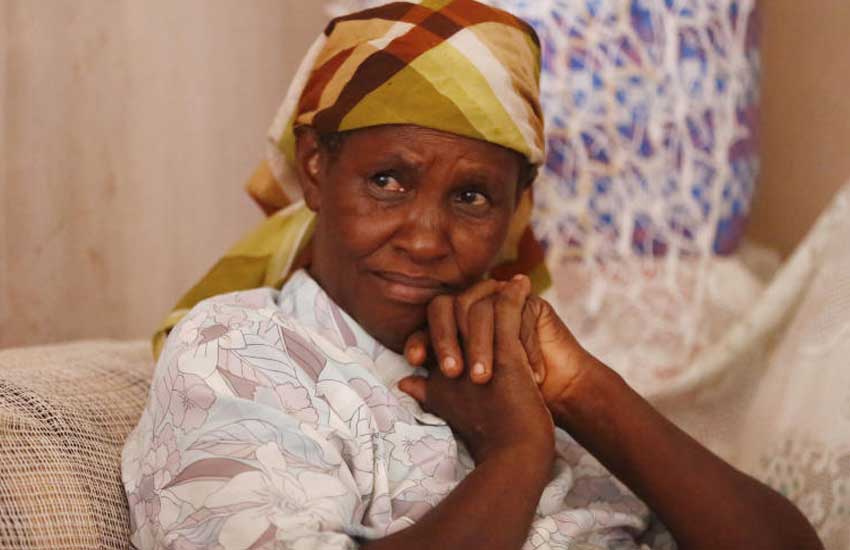 The relationship started off as a waitress-customer friendship in a pub, bloomed into a passionate two-week affair and ended in tragedy. Both lovers were found dead in a house they shared in Njoro.
The memories of Eunice Wambui, 19, and police constable Cornelius Tallam, 28, are fresh in Piave, a small centre next to Piave Patrol Base, where Tallam killed his lover last year.
Relatives and neighbours still cringe when asked to relive the incident.
On November 6, villagers woke to the chilling news that the hitherto inseparable lovebirds were no more. Tallam had pumped four bullets into Wambui before shooting himself.
Wambui's body lay on a bag next to the bedroom door, her throat slit, while her lover's body leaned against a wall next to the door, his gun, supported by his legs, still pointed at his throat. On the table was an untouched plate of ugali and meat stew.
"We still cannot comprehend what happened. Everyone knew them as love birds. They were inseparable; they ate from one plate and spent almost the entire day together. It is one of those mysterious incidents we are still trying to unravel months later," Stephen Maina, a relative to Wambui, said.
The couple had last been sighted at village centre sharing a plate of French fries. They also bought meat and walked home, holding hands.
"Theirs was a deliriously happy affair. They held hands wherever they walked and ate from one plate. Not even once were they seen fighting or disagreeing in public. But even if they disagreed, Tallam should have been mature given his experience in handling even tougher situations. Why did he choose to spray her with bullets?" Jecinta Wangare, a relative to Wambui, asked.
Wambui's father, Joseph Njoroge, said nothing pained him more than receiving news of his daughter's death.
"It is traumatising. We buried our daughter and we have never followed up the case. Even if we did, who do we follow up with when the assailant also killed himself?" Mr Njoroge posed.
Relatives said Wambui and her sister left their Subukia home to live with an aunt in Njoro as they looked for work. Through the help of their uncle Stephen Maina, they both got jobs in a pub and butchery in the same building.
Here is when Wambui met Tallam after two weeks and the pair hit it off.
"They met the same day I was picking up the two girls in the evening. They seemed to like each other and within a few days, they visited us here at home. Wambui also looked happy when Tallam took her to his rural home to introduce her to his parents," Mr Maina said.
Wangare said there was speculation Tallam had an estranged wife who contacted Wambui. "It seemed she (Wambui) was mad at Tallam but he did not want her to leave him."