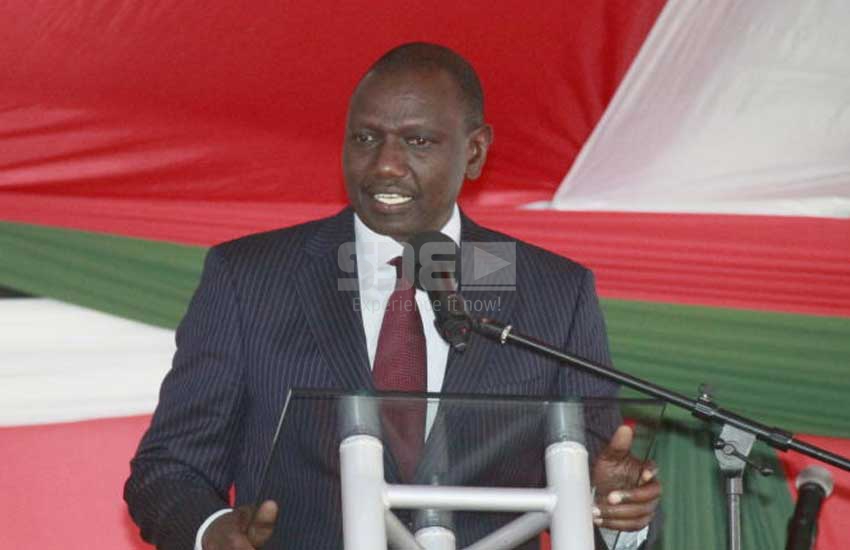 Deputy President William Ruto is not about to relent on his philanthropic march across the country.
Speaking during today's National Prayer Breakfast held at Safari Park Hotel in Nairobi, Ruto explained why his generosity is beyond measure.
The DP attributed his gesture to his poor upbringing having worn his first pair of shoes in 1981.
"When I went to do my Standard Seven exams, I was barefoot because that was the nature of village life. I first wore shoes in 1981 which my father bought me from Onyango at Sh60 because he could not afford Bata shoes," said DP Ruto.
He added that the public should understand the reasoning and history beyond his donations to churches.
"Today as you can see the gentleman who did not have shoes is sitting at the high table with the son of the founding father.
"So, the confession I want to make is when you see some of us go to church, pray, lift up our hands, sometimes shed tears, make this or that contribution it is because we cannot forget where God has brought us from. I beg you to understand. Some of us have more to thank God for."
South Sudan President Salva Kiir was among hundreds of leaders who graced the 17th annual event.
Ruto's sentiments comes hot in the heels of calls by the clergy for a halt in donations from politicians to churches.
According to Anglican Church of Kenya Archbishop Jackson Nasoore Ole Sapit, churches should reject money from politicians whose source of wealth is suspect.
Ole Sapit told his colleagues to stop being used as conduits to sanitise corrupt leaders.
 "Let us not allow harambee money to become a subtle way of sanitising corrupt leaders," said the Archbishop at an event held by the Kenya Private Sector Alliance.