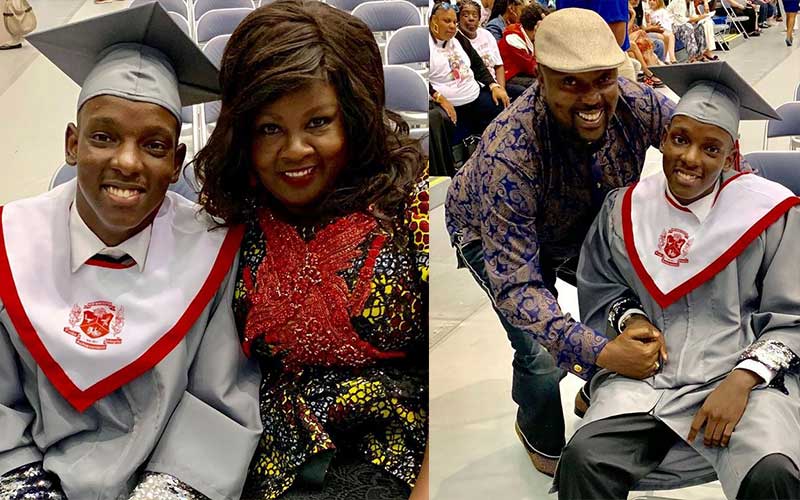 Reverend Kathy Kiuna and husband, Bishop Allan Kiuna of the Jubilee Christian Church (JCC) could not hide their joy as they celebrated their Jeremy's graduation.
Jeremy who graduated from New Manchester High School was welcomed to the podium with cheers and screams from the crowd as he received his certificate, a gesture his mothersaid elicited all sorts of feelings.
Kathy managed to capture the priceless moment in a video recording shared on her social media accompanied by a moving caption thanking God for the far her son Jeremy has come.  
"My boy y'all. The graduation was too awesome. To see them give him a standing ovation brought all sorts of feelings. For a boy who was born at 6 months and could fit on the palm of my hand, to come this far by God's grace? How can I have enough words to express my gratitude? Only God. Only God. Only God could do this. Gloooooory," she said.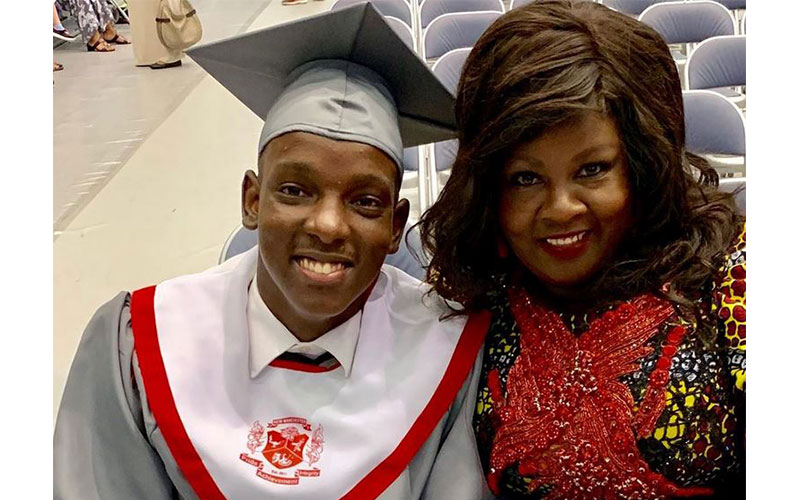 Jeremy's Journey
A few months back the mother of three; two girls and one boy penned an emotional birthday message to her only son as he turned 18 recalling the difficulties Jeremy had after birth.
"My son was born prematurely at 6 months at only 1.1kg. He was anaemic and went through a blood transfusion in his tiny frame. He was covered in pipes from his head all the way down and we couldn't see his face. Looking at his little body there seemed to be no hope. He was born a fighter thou and no matter what was thrown at him he always fought back and surprised all of us including the doctors," she wrote.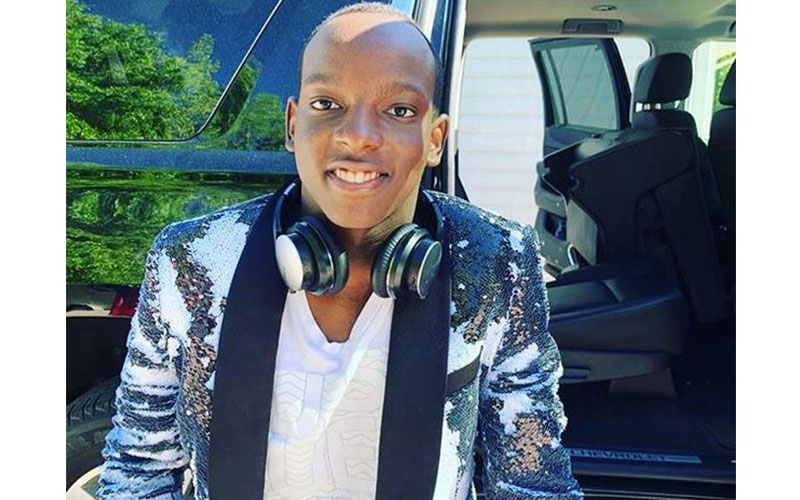 Jeremy has clearly risen above all the challenges and is now in good health. According to his mother, he is extremely sharp and scores straight A's in school.
"Jeremy's story cannot fit in one book. He has a heart that can fit the entire universe. He loves deeply and is extremely sharp. So informed that you can engage him in any conversation and he'll take you on. Straight A student that graduates and goes to university next year. He turns 18 this weekend and for me to say happy birthday without giving you a little background of why you should celebrate with us would be unfair. So I don't just wish you a happy birthday as a cliché my son. It is from the fiber of my being. I love you more than words can say," Kathy added