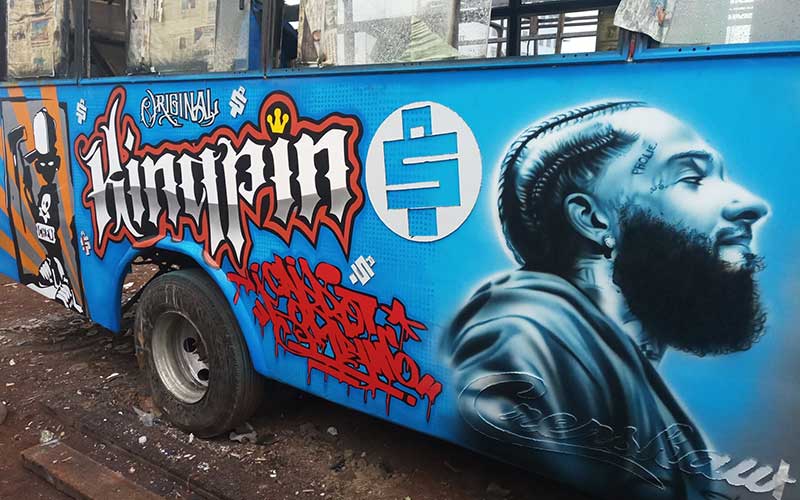 Barely two months after American rapper, entrepreneur and community activist Nipsey Hussle was shot dead, a matatu commemorating the rapper is set to hit Kenyan roads.
Named after Nipsey, the matatu, whose riko (refurbishment) was done by acclaimed matatu creative outfit 'Lithium' is scheduled to officially hit the streets this week.
Speaking to SDE, Mose, the brains behind Lithium revealed that the matatu is a tribute to Nipsey's efforts to empower and employ underprivileged groups in his community.
"This matatu is an appreciation of Nipsey for all he did for his community. Actually, the airbrush portraits of Nipsey were done by one of my students, Eddie Picasso," said Mose.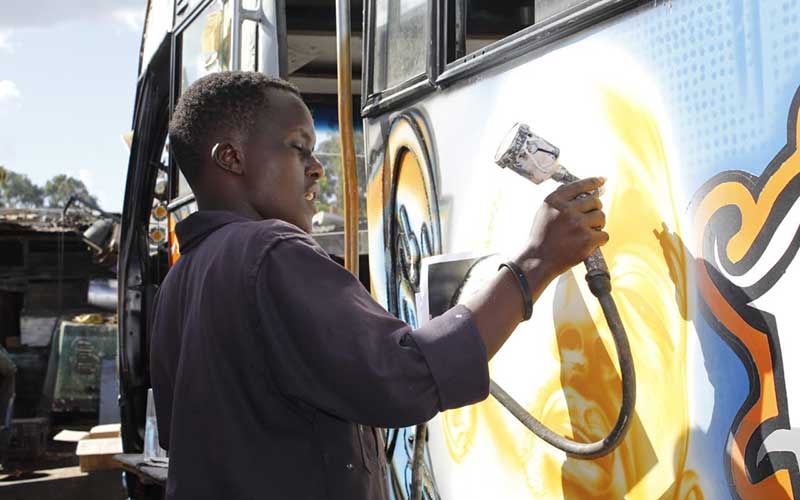 Sh700,000 refurbishment
According to the mathree's owner, when he purchased the vehicle, it was in bad shape.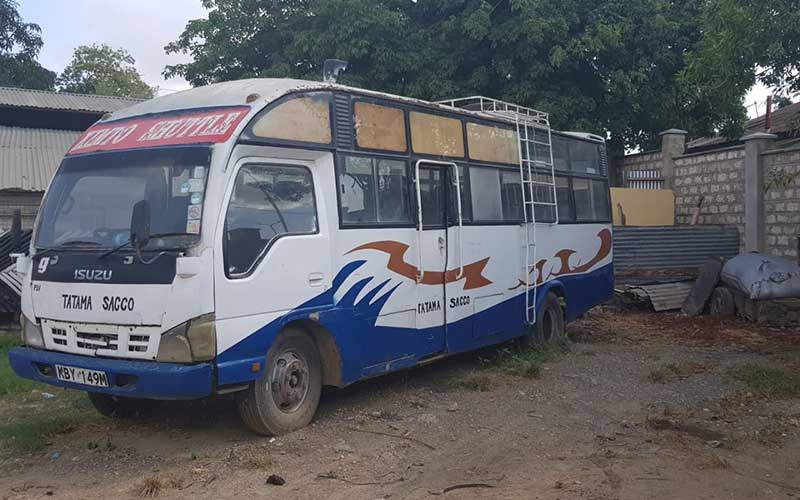 "I am pleasantly surprised by what Lithium has done to the vehicle. When I bought the matatu in Mombasa, it was in bad shape and looked as plain as a school bus. After brainstorming, Lithium suggested that we theme the matatu after Nipsey and I agreed.
"The previous owners were astounded after I sent them photos of the transformation."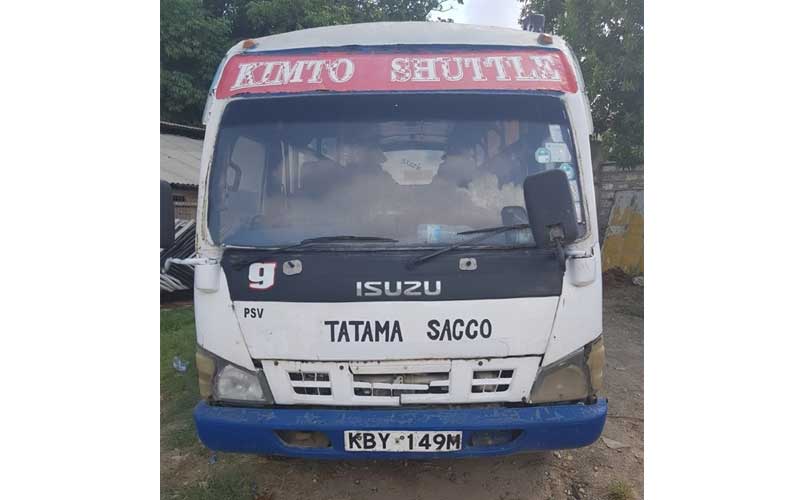 He further revealed that the riko cost him around Sh700,000 ($7,000).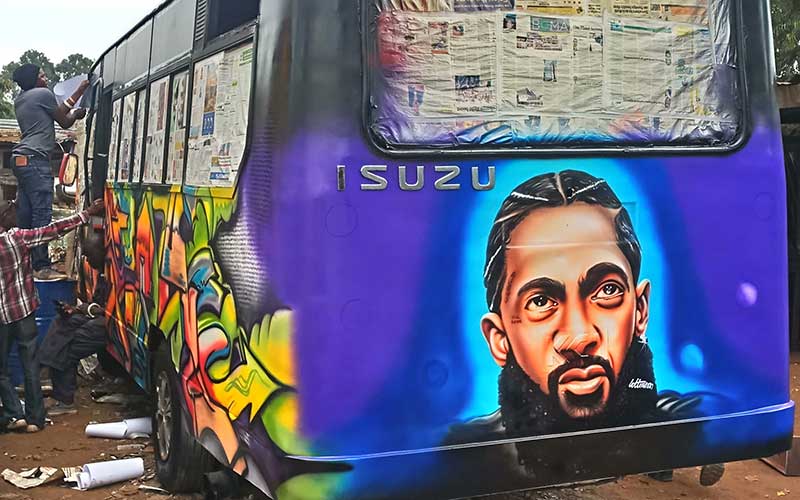 Nipsey Hussle boasts of several airbrushed portraits of its namesake, safety belts as per NTSA (National Transport and Safety Authority) regulations, comfortable seats and a good sound system.
The Kenyan matatu culture is heavily influenced by the hip-hop culture and PSV owners compete to outdo each other on who has the hottest matatu. The cooler the matatu, the more attractive it is to young commuters, consequently translating to more money for the vehicle's owner.
The industry has not only equipped youth with different skills sets but also offers them employment opportunities.