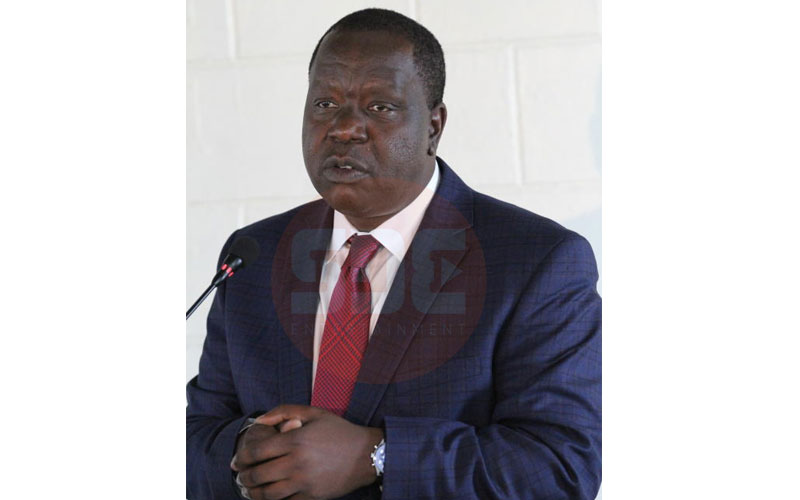 The ODM Party has alleged a plot by MPs allied to Deputy President William Ruto to impeach Interior Cabinet Secretary Fred Matiang'i over the fake gold syndicate.
National Assembly Minority Leader John Mbadi yesterday said two Jubilee MPs – one from South Rift and another from Murang'a – had been tasked by the Tanga Tanga team to collect 88 signatures to initiate removal of Dr Matiang'i from office.
He claimed the MPs were seeking to use the presence of security officers at a gold den in Kileleshwa as a basis of pursuing a charge of gross misconduct against the CS.
Simmering wrangles
The development is likely to blow up simmering wrangles between President Uhuru Kenyatta and Dr Ruto's camps as it will present a major political face-off in Parliament.
"I have information that two nondescript MPs are being used to draft impeachment Motion against Matiang'i. We know their schemes and we will deal with it accordingly," said Mbadi.
"The issue of gold is being used as an excuse. Since Matiang'i was given more responsibilities, the DP has been very unhappy," he said.
He said they would scuttle any such attempt when they resume next month.
Mbadi said Opposition MPs and their Jubilee counterparts allied to the President would not accept blackmail of State officers.
"If they want Matiang'i out, their grounds must be solid because we will not support his removal on flimsy grounds. I can tell you we are going to resist any attempts to remove the CS," he said during a Press conference at his Parliament Buildings office.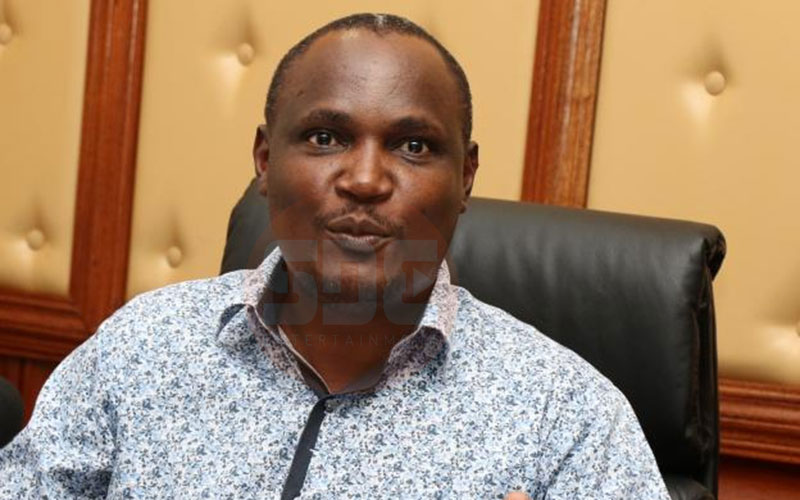 Mbadi said Matiang'i was targeted by Ruto allies over claims his office was being used to block the DP's presidential bid.
But in a quick rejoinder, Nandi Senator Samson Cherargei accused Mbadi of engaging in sideshows to divert attention from the scandal.
"He should advise his party leader that the Sheikh says he wants gold or the money; those are the only options on the table. Mbadi can make noise until cows come back home but the sheikh has spoken. This conmanship they have been used to has come to an end. They pressed the wrong button," he said.
The Ruto camp has been on a collision path with the Interior Ministry over withdrawal of security officers attached to some lawmakers, particularly those perceived to be supporting the DP.
It is on this basis that Ruto reportedly confronted Interior PS Karanja Kibicho over claims he was sabotaging his rallies by instructing regional security officers not to attend the meetings.
Claims by Mbadi come on the backdrop of sustained demands by Ruto that those mentioned in the scandal should come clean on the matter. Ruto and his team have zeroed in on Opposition leader Raila Odinga and Matiang'i after a leaked audio recording of a conversation between a purported local fixer of the UAE dropped their names. Curiously, the camp has gone in an overdrive to defend Uhuru after his name was also dropped in the conversation.
While in western Kenya at the weekend, Ruto said the Opposition was quick to unfairly criticise other leaders on corruption matters yet they were perpetrators of more serious crimes.
Ruto said Uhuru's name should not be dragged in the illegal gold business.
It is, however, what Malindi MP Aisha Jumwa said that points to Mbadi's claims yesterday. She questioned how police officers were deployed to guard the house being used to swindle unsuspecting gold buyers and demanded that Matiang'i resigns.
"How can you use the General Service Unit to safeguard the home of those involved in criminal activities," she posed.