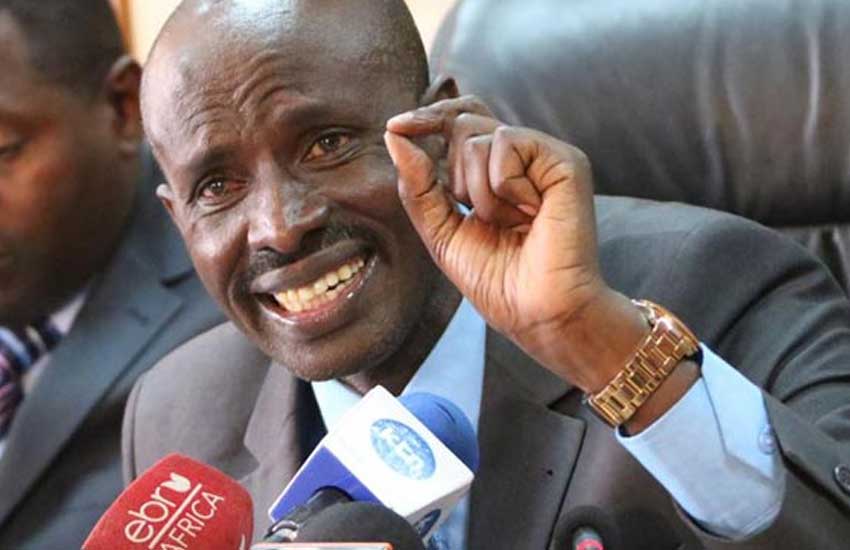 The rate at which Kenyan politicians are creating verses and confidently declaring them to be sourced from the bible is soaring.
Kenya National Union of Teachers (KNUT) Secretary General Wilson Sossion is the latest bigwig to join the bandwagon.
This is after he remarked, "Bibilia huwa yasema you can take a cow to the river but you cannot force it to drink water..." He was addressing the press on Competency-Based Curriculum.
The thing is, there is no such verse in the Bible. The closest to Sossion's proverb in the bible is, however, John 7:37 – 39.
"On the last day, that great day of the feast, Jesus stood and cried out, saying, "If anyone thirsts, let him come to Me and drink. He who believes in Me, as the Scripture has said, out of his heart will flow rivers of living water," reads and excerpt from The New King James Version.
The proverb "You can lead a horse to water, but you cannot make him drink" was first recorded in English in 1175 in Old English Homilies, according to Writing Explained.
Sossion is not the only one.
While responding to COTU Secretary General Francis Atwoli on why he would not be in the ballot in the 2022 General Election, Deputy President William Ruto quoted a non-existent Bible verse.
Ruto told faithful at the Salvation Army Citadel in Kakamega County that Atwoli should read Mathew 6:35.
"Lakini hata na wao tunaomba muwaombee wajue ya kwamba Mathayo sita thelathini na tano, watafute kwanza ufalme wa Mungu," said Ruto.
Again, there is no verse 35 in the book of Mathew.
What the DP might have been implying was verse 33, "But seek first his kingdom and his righteousness, and all these things will be given to you as well."