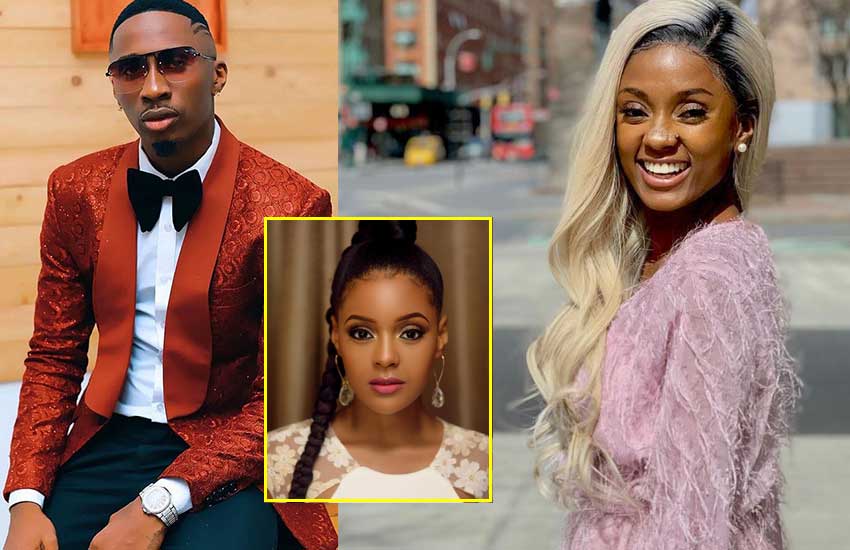 Mimi Mars has denied that she was behind the breakup of Jux and her elder sister Vanessa Mdee a while back.
While responding to a question from one of Wasafi FM listeners, Mimi Mars refuted the allegations as mere fabrications.
"Were you the reason Jux and Vanessa Mdee broke up a while back?" the presenter posed to Mimi Mars on Block 89.
"No, the two break up all the time. Why would I get in between the two? How can I be the cause? I have no say in their relationship. It doesn't concern me at all. Those allegations are a hundred percent false," she said.
Reports that Jux and Mdee were no longer seeing eye to eye cropped up a month ago after the Utaniua hitmaker posted a video on his Instagram page of a lady by the name Julitha singing along to his song Incase You Don't Know featuring Kenyan musician Nyashinski.
The RnB singer captioned the video, "I see you @julitha.kabete #incaseyoudontknow click the link in my bio to watch the Video."
A move that saw Mdee respond to the singer's post with, "Your type."
Immediately, speculation caught fire that he was cheating and forced the singer to skid to his Instastories where he defended his actions.
"Sio kila msichana ninaye mpost kusuport kazi zangu ni msichana wangu. Nawapost kwa sababu wanaonyesha upendo tu akuna ata msichana mmoja niliye mpost nina mahusiano naye. No one stop what you are doing," he wrote.
Related Topics