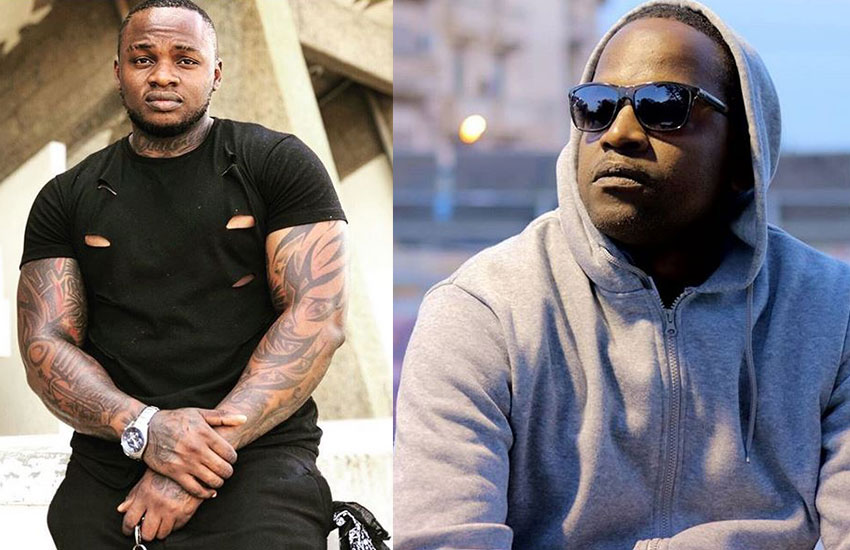 Three months after Abbas Kubaff disclosed to Pulse that he was working on a new track, the rapper has thrown his weight behind a new jam dropped by Khaligraph Jones.
Through a video he posted on Instagram, the self-proclaimed K-South's finest said that the Mazishi rapper was going places. 
A huge endorsement from a rapper dubbed by hip-hop diehards as one of the pioneering acts to get the genre mainstream in Kenya.
He praised Jones for putting hip hop on the map and called n Kenyans to inculcate a culture of uplifting local talents.
"Khaligraph big up! I have decided to take my time to speak to the fans directly. The song is top quality! Don't worry about haters, if you don't have haters there is something wrong with what you are doing. Keep doing you!
"(To Kenyans) Have a culture of spending money on your own people, talents. Make sure you uplift it, put money on the monopoly so that artists can grow. I have supported Khaligraph since day one. We don't have to go back to that. If I was there, hii ingekua ni condolences, mazishi times 17 buda!" said Kubaff.
The Toklezea and Mo Fire hit maker relocated to Europe in 2016 - a year after he got married to his long term Briton girlfriend, Anna English.
Only 25 guests attended the private Monday wedding which was held on August 24 at Diani.
"I just wanted it to be a family thing. I don't even want any hype about it in the media… (Monday) is the only convenient day that could accommodate family who had traveled from abroad," he told Heads Up at the time.
Speaking from Malta earlier this year, he divulged that he was working on some projects, "Glad to hear from you and to tell my people back at home that Abbas Kubaff is about to drop a new jam. In fact, I have dead f***ing projects you will not be able to resist."