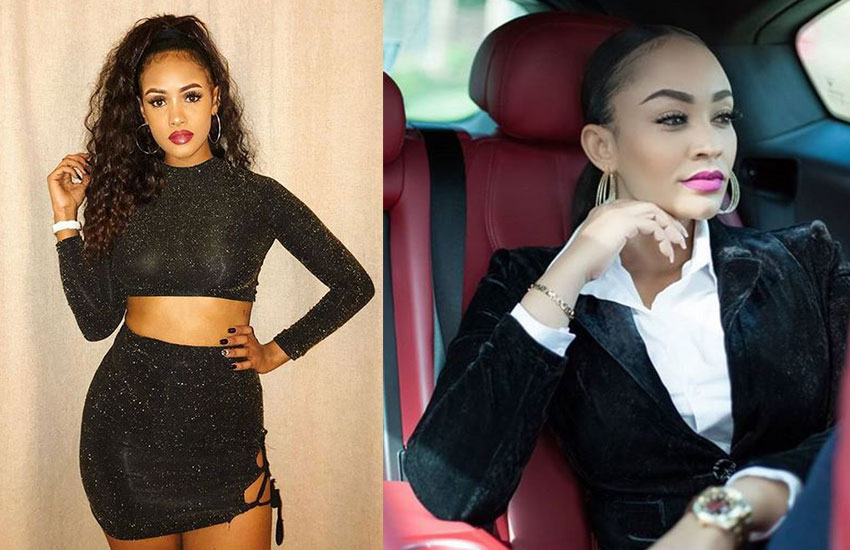 The back and forth between Diamond Platnumz and ex-lover Zari Hassan stirred by the singer's explosive interview on Wasafi Media has dragged in Tanasha Donna.
Zari's comment that Diamond and Tanasha were 'idiots' rattled the NRG radio presenter who fired a lengthy salvo at the South Africa based Ugandan socialite.
In it, Tanasha posted that she is a "nobody" and has no interest in demeaning and tearing "another woman down."
"Y'all know I don't speak unless really needed but damn, I am just out her like what do I have to do with this? I am sorry but I will not respond by speaking ill of someone I don't know, I am all about positive energy.
"I can never disrespect a woman I have never met and don't even know simply so I can get a point across. I have no reason to hate to be honest. I am just a NOBODY who is out here grinding and tryna get these cheques, way too mature to tear another woman down. Yours sincerely, idiot," posted Tanasha on Instagram.
This was in response to Zari's post that her ex was badmouthing her to his current lover.
"By now my ex is telling his new girlfriend how bad I was and the girl too will be feeling pity for him thinking she's got a saint. Two idiots," wrote Zari.
On Tuesday, Diamond opened up on what drove him to cheat on Zari and admitted that she did him no wrong compared to the things he put her through.
He, however, claimed that Zari cheated on him with ex P-square member Peter Okoye and a trainer.
"To say the truth, God is my witness, it is clear she loved me more than I loved her. She's someone I respect because she gave me children and I was in love with her….I can't say I didn't love her because I would be lying. But her love was too much," said Diamond.