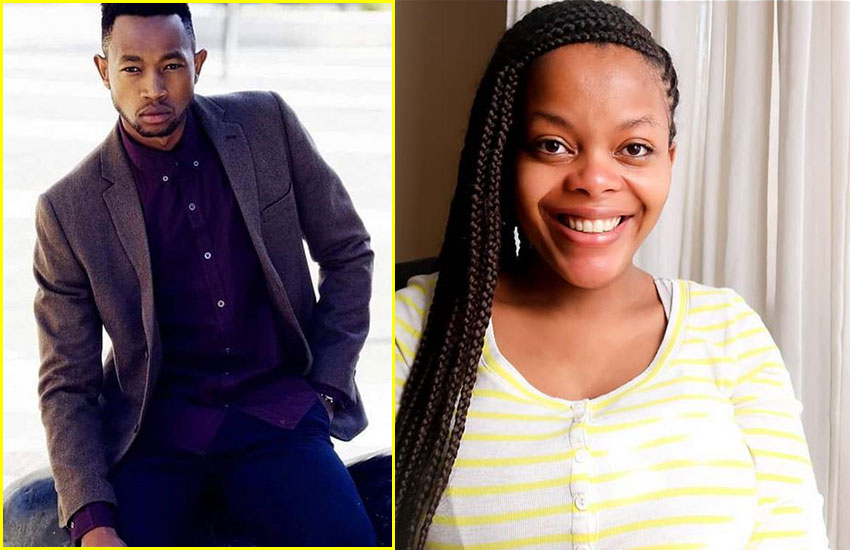 What really happened between former Tahidi High actor Ephy Saint and vlogger Chantelle Petit?
This is the question many of their followers on social media are asking following an exchange that has seemingly exposed the underbelly of their relationship.
According to Petit, she was in a bumpy relationship with Saint and that he allegedly subjected her to emotional anguish, a position the actor shrugged off.
"My baby daddy has been talking trash about me on the web and I'm fed up. He is a pathological liar who has hurt so many women over the years. I think it's time to expose him because I'm tired of the mind games he plays," read her post.
"He told me countless times he was single and there was no one in his life. He made believe that I'm the love of his life I believed him. I loved him dearly with all my hearts."
She posted on Instagram that she struggled to call it quits and feared for their baby.
"I ignored so many red flags though and with that I accept responsibility. By that time I found out I was pregnant and I didn't know what to do. The emotional abuse was so deep I had stopped seeing my worth. I was ready to walk away but deep down I was scared for my baby," she posted.
In his response, Saint explained that he is on a 'different path' and that he was the best dad.
"Name dropping is a way of clout chasing so I choose not to name drop no one, I raise my daughter alone of course with help but I have changed more diapers than most men double my age. I am the best dad ever but a sh** husband I have been told, I own no one and no one owns me, we complement each other after having whole life separate. Those who know me matter and those who don't know me well don't matter," he wrote.
Saint went on to apologize to those he said he hurt and noted all outstanding debts will be paid.
"I am not a nice person neither do I try to be, I don't care much what society thinks I already know they don't like me….I am on a different path now. A path of healing myself if I block you please agree to f*** off, If we didn't talk now more there is a reason. If I owe you…soon you will get paid. I ever hurt you imagine I am sorry and I pray nothing but good things come your way," he wrote.
Some of their exchanges have since been deleted.