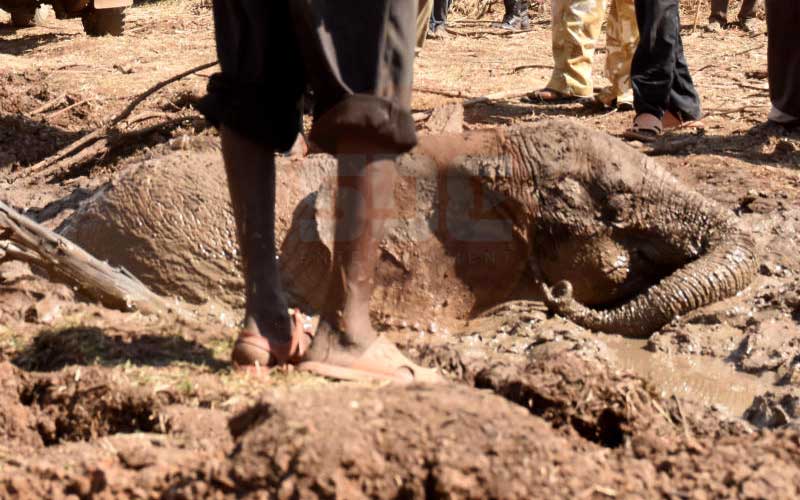 Three elephants got stuck in mud at Lake Kamnarok National Reserve were yesterday rescued by Kenya Wildlife Service officers.
The elephants are believed to have been out searching for water when they got entangled in in the lake that has receded due to a prolonged dry spell.
Baringo County Kenya Wildlife Service warden Dickson Too said the receding water in the lake coupled with increased siltation due to the increased soil erosion made it hard for the elephants to get out.
PHOTOS: Kipsang Joseph/Standard.