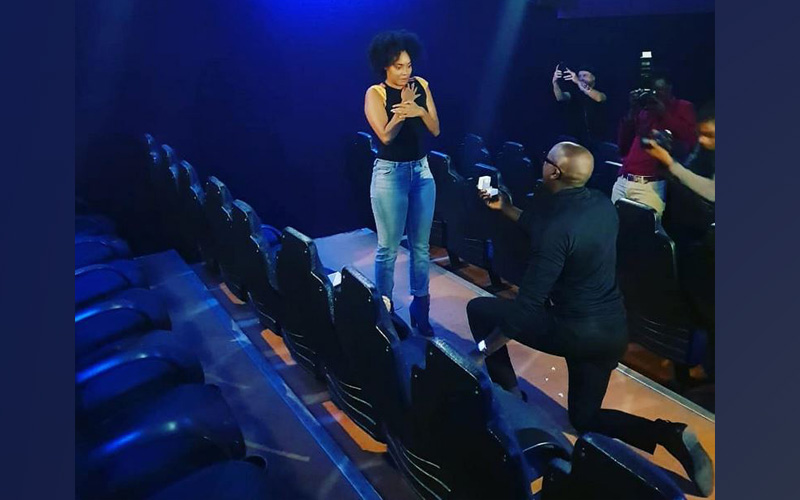 Sauti Sol singer Bien-Aime Baraza has proposed to his long-term girlfriend.
Bien hired out an entire cinema, went down on one knee and popped the question to his Nigerian girlfriend Chiki Onwekwe on Wednesday.
The proposal, which went down at Westgate Mall was witnessed by friends, among them 'Night Nurse' Tallia Oyando and fashion stylist Annabel Onyango.
"I was not expecting this at all! Hiring out a cinema, all my family and friends involved. Thank you, thank you. Easiest yes I've ever said. To my homie, my best friend and sh** my fiancé, I love you," wrote an excited Chiki.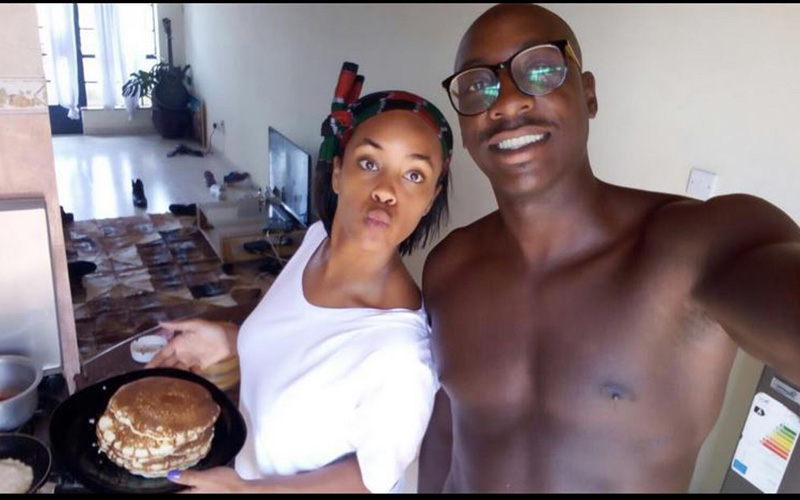 "Have just had the honour of witnessing these two get engaged! Epic moments! Yay to love! God is great!" wrote Annabel on social media.
"My best friend is getting married to her best friend. I am so in love with both of you. Congratulations @chikikuruka and @bienaimesol. May God bless your union. I love you I love you. I'm crying you're crying we are all crying," stated Tallia.
Who is Chiki?
Chiki, a Nigerian national, spent most of her life in the United Kingdom with her family.
Born to a journalist father and a lawyer mum, she studied philosophy, logic and metaphysics.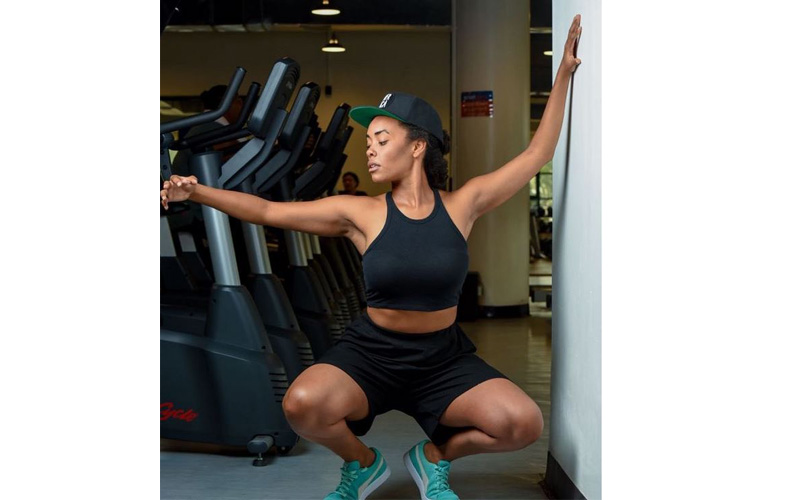 After moving to Kenya, the fitness trainer earned the nickname 'Kuruka' from a popular campaign she ran that urged ladies to lose weight by dancing for half an hour every morning.
Meeting Bien
Chiki, a fitness trainer was introduced to Bien at a club by fashion designer Emmanuel Jambo.
Speaking to SDE, Chiki had revealed that she had no clue how popular Bien was in Kenya. After exchanging their contacts, one thing led to another.
Bien's proposal comes three months after Sauti Sol's guitarist, producer and composer Polycarp Otieno aka Fancy Fingers walked down the aisle.
Polycarp wedded Burundian beauty Mandy in an exclusive invite-only private ceremony held at the Fairmont Mt Kenya Safari Club.
Three months prior to the wedding, the couple held an elegant traditional wedding in Bujumbura, Burundi which saw Polycarp's band mates attend.