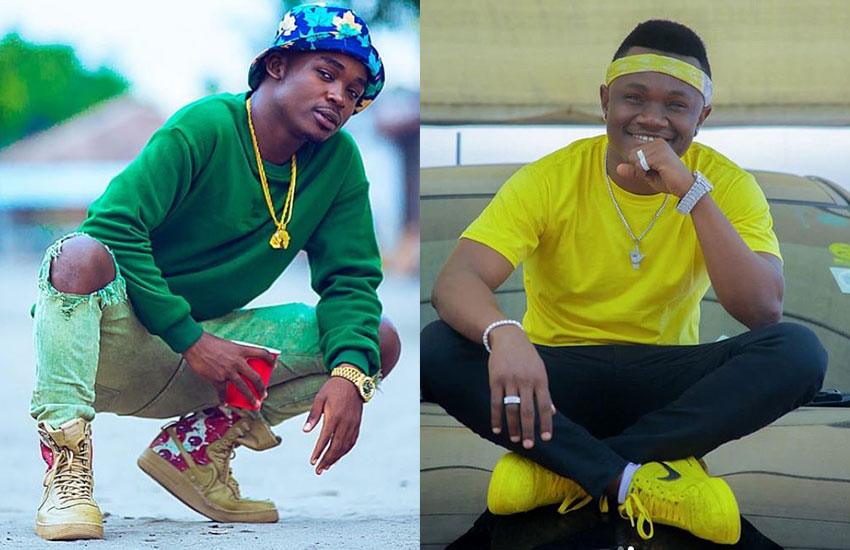 Wasafi Classic Baby (WCB) singer Mbosso has unfollowed his former Yamoto band mate Aslay in what could be an escalation of their alleged beef.
Speaking to Azam, Mbosso disclosed that at the moment he has no relationship with singer Aslay.
He explained that he was told that despite supporting Aslay for a long time, the singer had not reciprocated in kind and had, in fact, unfollowed him.
The Hodari hitmaker added that he chose to unfollow him too so as to balance the equation.
"Baada ya kumsupport Aslay kwa muda mrefu watu wakawa wananimbia mbona wewe unam-support halafu yeye haku-support? Umem-follow mwenzako ameku-unfollow. Jifunze kubalance shobo, nikasema kumbe na mimi naonekana namshobokea ngoja na mimi nim-unfollow. Kwa hiyo sasa hivi kila mtu hana urafiki na mwenzake," said Mbosso.
Their differences, according to Tanzanian media outlets, started while they were still at Yamoto.
When Mbosso joined Wasafi he clarified that he had no issue with Aslay, "Mimi naheshimu muziki wa Aslay kwa sababu ni mtu ambaye nimemkuta kwenye Industry, halafu kwangu mimi yule ni brother, tunaheshimiana na muheshimu sana."
That same year, Mbosso disclosed that he left the band famed for songs such as Nitakupwelepweta due to growing needs.
"Cha kwanza ni Maslahi yaani pesa. Mnafanya kazi kubwa lakini mnajikuta hela ambazo mnapata, mkigawana mnakula na watu wengi sana. So kila mtu akaamua afanye kazi kivyake… Mimi ndio nilikua wa mwisho kupata usimamizi. WCB wakaniitaji, nikaenda" he said.
Yamoto band was made up of Mbosso, Aslay, Beka Flavour, and Enock Bella.
It split in 2017.